The G7 will help Ukraine with cyber defense against Russian attacks.
Thursday, May 12, 2022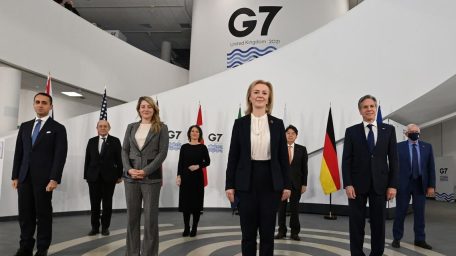 The G7 wants to help Ukraine with hardware to better protect itself from cyber-attacks in the war with Russia. It is still unknown what technology will be transferred to Ukraine. However, Ukraine Minister Mykhailo Fedorov will provide its allies with their exact needs. Germany is currently leading the G7 group, so Federal Minister Volker Wissing is holding an event in the Rhineland. He presented a G7 statement entitled "Cyber ​​resilience of digital infrastructures in the face of Russia's war against Ukraine." In the report, seven states condemned Moscow's war of aggression in the most brutal way.
Support UBN team