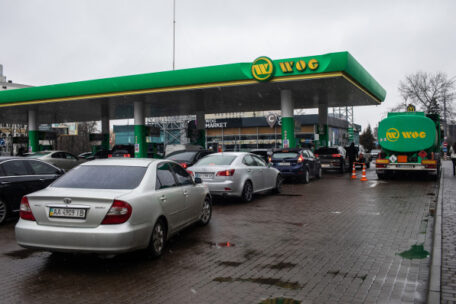 Tuesday, June 21, 2022
The fuel shortage in Ukraine should stabilize by the fall.
The fuel shortage, which arose due to the shelling of fuel production and storage infrastructure, will stabilize closer to the fall, stated the Minister of Infrastructure of Ukraine, Oleksandr Kubrakov. "Today, all our imports are from the EU. Previously, we used only the countries closest to Ukraine and ports in Poland and Romania. Then, we started importing from Belgium and the Netherlands," said the Minister. Before the war, Ukraine imported only 5% of its fuel across the borders with Poland, Hungary, Slovakia, and Romania, said Rostyslav Shurma, Deputy Head of the Office of President. Now, this figure is 100%. Furthermore, he added that Kyiv has already increased its capacity on the borders with the EU tenfold and wants to double this capacity.