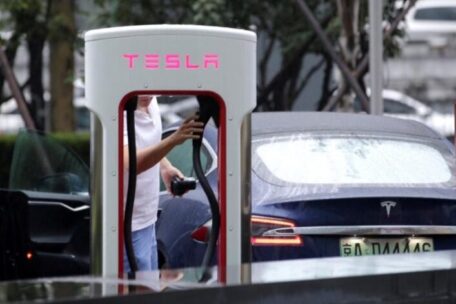 Wednesday, June 8, 2022
The fuel crisis in Ukraine has increased the demand for electric vehicles.
 In May 2022, the Ukrainian fleet was replenished with 1,016 fully electric cars, 63% more than a year ago, reported Ukravtoprom. "Moreover, the number of new vehicles registered was 28% against 11% last year. Compared to the previous year, in May registration of fully electric passenger vehicles jumped by almost 67%,"according to a Ukravtoprom statement. Out of the 32 commercial electric vehicles that received Ukrainian license plates last month, there were no new cars. Compared to May 2021, the demand for commercial electric vehicles has not changed. In total, during the first five months of 2022, 3,090 electric vehicles have received new license plates in Ukraine, which is 2.5% more than in 2021. The most popular electric cars are the Nissan Leaf and Tesla Model 3.