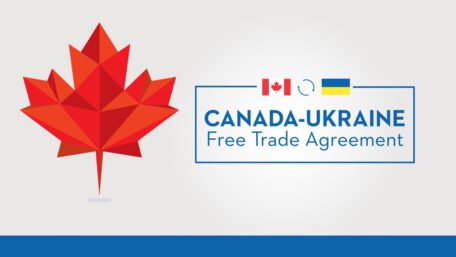 Monday, May 9, 2022
The free trade agreement between Ukraine and Canada will soon be expanded.
Ukraine and Canada will complete work on expanding the Free Trade Agreement in the coming weeks. The decision was made during a virtual meeting between the First Deputy Prime Minister – Minister of Economy of Ukraine Yulia Svyridenko and the Minister of International Trade of Canada Mary Angie. Government officials discussed several issues including:
Cooperation in the agricultural sector. (Logistics issues, export, and import of grain)
Potential abolition of trade tariffs on Ukrainian goods by Canada (this decision was recently made by the EU and the United Kingdom).
Possible forms of support for Ukraine at the current stage, as well as during the postwar economic recovery of our country.