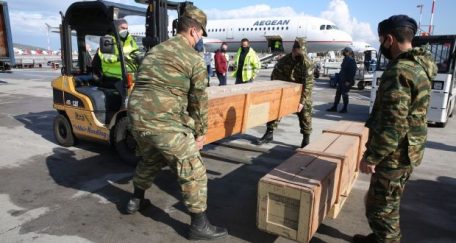 Tuesday, March 22, 2022
The EU will increase military aid to Ukraine to €1B.
 According to the Federal Minister for Foreign Affairs of Germany, Annalena Baerbock, the European Union plans to increase financial assistance to Ukraine for the purchase of weapons to €1B. Furthermore, the German government will ensure the rapid implementation of weapon orders from German companies. However, Baerbock added that the details of the timing and specific types of firearms would not be disclosed for security reasons, in particular, due to threats by Russia to bomb Western arms supplies to Ukraine.