The EU is working on joint procurement of ammunition for Ukraine.
Monday, February 20, 2023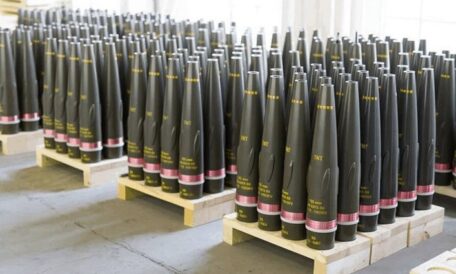 The countries of the European Union are looking for ways to unite in order to jointly purchase ammunition for Ukraine, which is defending itself against a Russian invasion. According to Reuters, it is expected that the heads of foreign affairs of the EU countries will discuss the procedure for general purchases of the 155-mm artillery shells needed by Kyiv at a meeting in Brussels on February 20. European officials noted that a broad approach would be more effective than countries placing individual orders. Also, large orders will help the industry invest in additional capacity. The head of the European Commission, Ursula von der Leyen, previously said that the situation's urgency will convince EU members to abandon their former preference for purchasing weapons at the national level.
Support UBN team