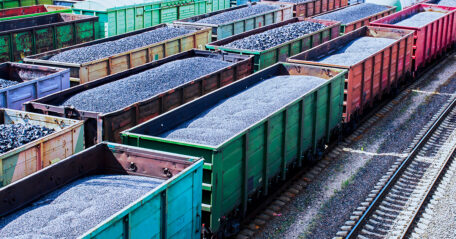 Friday, June 24, 2022
The EU expects Ukraine to export more grain, but receive iron ore.
 While the ports are blocked, the Ukrainian agricultural sector is trying to develop new export logistics by rail, road, and river across the border with EU countries. The average daily volume of rail transfers through the 13 border crossing points with the EU has been around 1,900 rail cars per day. In fact, there is competition between different types of cargo for the opportunity to fit into this tight schedule and get through the overall accumulated queue for rail cars. Currently, iron ore accounts for a significant share of exports by rail. In May 2022, about 850 wagons of ore were shipped daily, which was more than 50% of total rail exports. An interesting fact is that grain competes with ore for both narrow-gauge cars and capacity of rail border crossings with the EU. And so far, unfortunately, the agricultural sector has been losing the competition. It is clearly not in favor of the competitive nature of the transportation sector or the long-standing preferences shown to ore carriers – lower tariffs for transportation and low rates for the use of rail cars. Regardless, Ukrainian Railways (UZ) continues to transport iron ore at a loss while trying to recover their shortfall at the expense of other cargoes.