The enemy suffers losses but plans new missile attacks on major cities.
Tuesday, March 8, 2022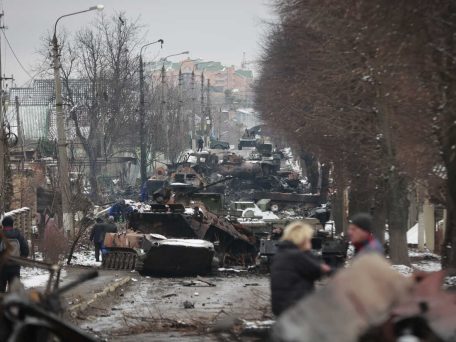 The Russian invaders plan to utilize their aerial forces to carry out missile and bomb attacks on Ukraine's major cities and industrial infrastructure. Air units of the Central and Eastern Military Districts are being redeployed to the territory of Belarus to fulfill this goal, as reported by the General Staff of the Armed Forces of Ukraine. According to operational information, as of March 7, the defense forces continue to conduct a defensive operation within the Southern, Eastern, and Northern active zones, and the Combined Forces are positioned in the eastern part of the Donetsk operational area. The protection of critical regions, routes of movement and the defense of Kyiv continues. In the remaining territories close to the combat zone, stabilization operations and territorial defense tasks are carried out, particularly along the Ukrainian state border.
Support UBN team