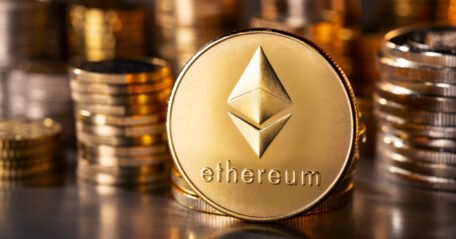 Monday, August 22, 2022
The digital currency Ethereum has doubled in price and is outperforming Bitcoin.
After falling to its lowest point in mid-June, the world's second most popular cryptocurrency – Ethereum – rose sharply in price and has significantly outpaced Bitcoin. On June 19, BTC reached its lowest price of $17,601 and since then has grown in price by about 31%. At the same time, Ethereum, which fell to $880.93 on the same day, rose by almost 106%. Currently, ETH is traded at $1,630 per coin. This investor optimism is explained by the rapid change of the Ethereum algorithm. On September 15, the blockchain will switch to the Proof-of-Stake model, abandoning mining. The move is expected to make the network faster and more energy efficient.