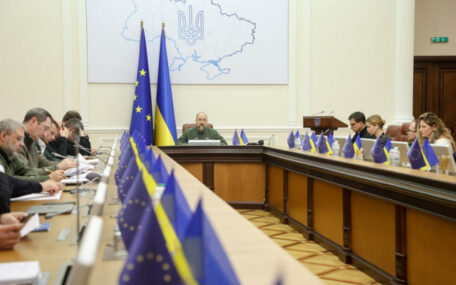 Wednesday, September 14, 2022
The Cabinet of Ministers has approved the 2023 state budget draft.
Prime minister Denys Shmyhal noted that spending on security and defense will increase fourfold. According to Shmyhal, there is one main priority: defense and security. 1.136T hryvnias, or almost 50% of the entire budget, will be explicitly directed to the security and defense sector. The budget's second priority is social programs. Pensions, subsidies, assistance to low-income families, payments to internally displaced persons, and expenses for medicine and education represent another 35% of all expenses or UAH 800B in the draft budget. According to the Prime Minister, from every hryvnia spent in the budget, 0.5 hryvnia will go to the military and security, and another 0.35 hryvnia will go to social benefits, medicine, and education. However, the state budget draft for 2023 foresees a monthly deficit of more than $3B.