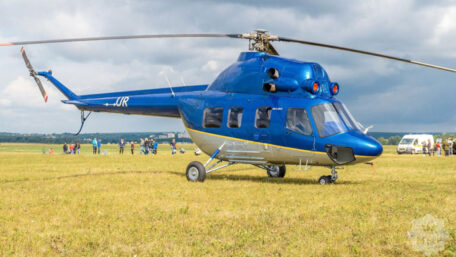 Friday, August 5, 2022
The armed forces will receive a helicopter purchased through United24.
The armed forces of Ukraine will receive an MI-2AM-1 helicopter for evacuating the wounded, purchased with the funds raised through the United24 global initiative, announced the Minister of Digital Transformation, Mykhailo Fedorov. The helicopter will help to quickly evacuate wounded soldiers from the battlefield and get them to a hospital quickly. The cost of the Ukrainian-made helicopter is UAH 23.4M ($650,000). MI-2AM-1 is a multi-purpose helicopter designed to solve various tasks with a passenger capacity of nine people, including the crew, and can reach speeds of up to 200 km/h and fly for up to 600 km. This helicopter model is certified by the State Aviation Service, which meets international standards for the certification of small aircraft.