The aggressor continues to attack Ukraine through the skies, and Kyiv is the main target.
Tuesday, May 30, 2023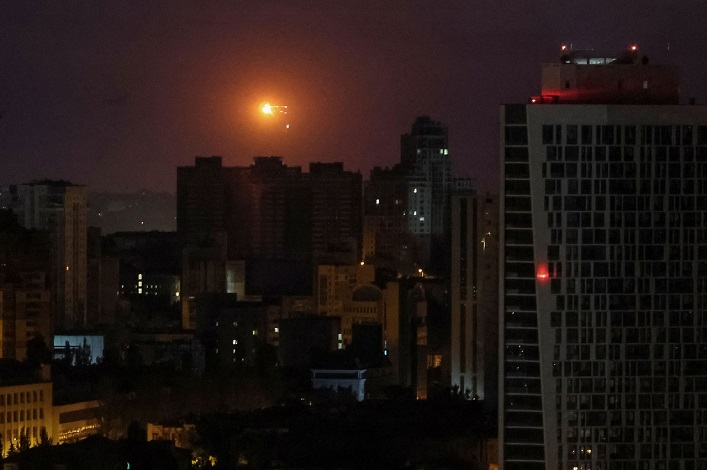 During the aerial attack during the night of May 29, the Russian occupiers attacked military facilities and critical infrastructure facilities of Ukraine with about 40 Kh-101/Kh-555 cruise missiles and 35 Shahed-136/131 attack drones, the Air Force reported. The Ukrainian military eliminated 67 air targets: 37 missiles, 29 Shahed UAVs, and one operational-tactical reconnaissance drone. This was already the 15th attack in the month.
Moreover, during the day at 11:30, the Russians attacked Kyiv and the Kyiv region with rockets for the sixteenth time. The Commander-in-Chief, Valery Zaluzhny, said that the Air Defense Forces destroyed 11 Iskander cruise and ballistic missiles.
Because of the regular air attacks, the Ukrainian Foreign Ministry emphasized that these attacks are war crimes that must be stopped by further strengthening Ukrainian air defense.
Support UBN team