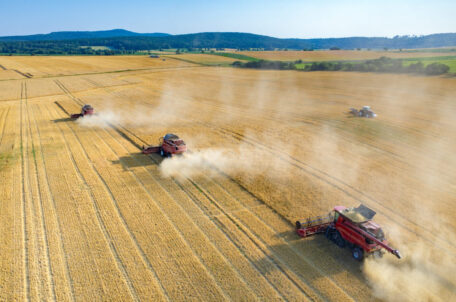 Tuesday, June 14, 2022
The 2022 harvesting season has begun in Ukraine.
 Agricultural producers in the Odesa region were the first in Ukraine to start harvesting this season.  According to the Odessa administration, on June 11, farmers from the Izmail region began harvesting winter barley. In that region, the harvest operations will be performed on a total area of ​​1.06 million hectares. Winter wheat in the region will be harvested from 551,000 hectares, winter barley from 244,000 hectares, spring barley from 50,000 hectares, and rapeseed from 190,000 hectares. This year, Ukraine sowed 13.4 million hectares of land during the 2022 sowing season, which is 93% of the 14.4 million hectares that had been planned.