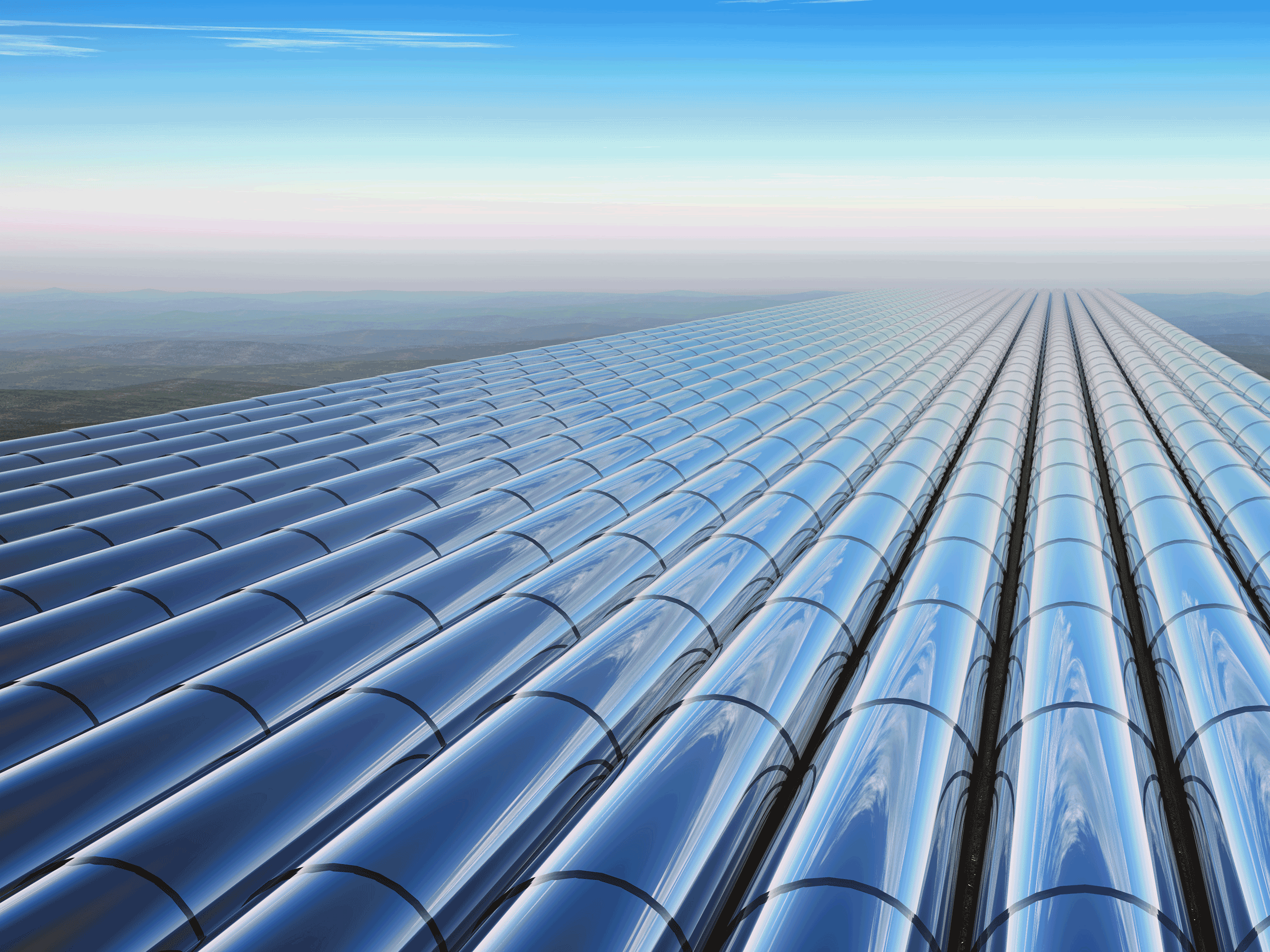 Tuesday, August 18 – the biggest impact of strikes spreading across Belarus
Belarus Strikes May Starve Ukraine's Roadbuilders of Asphalt...Belarus Eurobonds: Worst Performers of Emerging Markets...Ukraine's Garage Sale: Government to Auction Leases for 4,262 Empty Buildings...A Rebound Coming? Ukraine Buys Back GDP Warrants...
For Ukraine, the biggest impact of strikes spreading across Belarus may be a shortage of asphalt for President Zelenskiy's $3 billion drive to pave 4,000 km of highways this year. Ukraine imports half of its asphalt in heated, liquid form from Belarus. "Objectively, there is nothing to replace Belarusian volumes — and this is half of the market," Serhiy Kuyun, director of the A-95 Consulting Group, writes on his Facebook page. "Russian supplies are closed, and Ukrainian traders are just mastering imports by sea."
Ukraine also gets about one third of its diesel and gasoline from Belarus. But the strikes and slowdowns will only result in a 'hiccup' for Ukrainian prices, Kuyun predicts. "First, we have been living with a huge surplus of diesel fuel and gasoline for half a year. Traders sell it to zero at best, the market is so overwhelmed. Second, the Ukrainian market is open for supplies from all sides."
Most of Ukraine's imports of Belarus petroleum products come from the Belarus' largest refinery, in Mazyr, on the Pripyat River, 250 km north of Kyiv. According to Argus Media, it appears that Mazyr workers will be on a 3-hour lunchtime strike this week. At Naftan refinery, near Belarus' northern border with Lithuania, workers are on strike. The refinery which is owned by Belneftekhim, was already shut down for scheduled maintenance.
On the IT front, Ukrainian IT companies are "already accepting individual divisions of IT companies in Belarus as guests," Olha Kunichak, manager of the European Business Association's IT Committee tells Interfax-Ukraine. "Ukrainian IT companies are ready to cooperate and help our northern neighbors." To restrict protesters, the Belarus government has been shutting off the Internet. Ukraine started this summer a fast track program to grant work permits to foreign IT specialists. According to Ukraine's Ministry of Digital Transformation, Ukrainian universities only graduate 15-17,000 IT specialists annually, while the fast-growing sector needs 40,000 a year.
Belarus Eurobonds handed investors a loss of 5.1% this month, the worst performance in emerging markets, according to a Bloomberg Barclays index. Since the 2031 bonds were issued on June 25, the yield is up by one percentage point.
Ukraine is recalling its ambassador from Belarus to protest Lukashenko's "repeated and groundless" statements against Ukraine, Ukraine Foreign Minister Dmytro Kuleba said yesterday. President Lukashenko's return to of Russia mercenaries who had fought on the separatist side in the Donbas war, "derailed the trust between our nations and inflicted a heavy blow upon our bilateral relations," Kuleba said.
Leases for 4,262 empty buildings totaling 2.5 million square meters – or 10 times New York's Empire State Building – will go up for electronic auction this fall under streamlined rules approved last week by the Cabinet of Ministers, announces Leonid Antonenko of the privatization department of the State Property Fund. The full of list of leases to auctioned by ProZorro.Sales includes: 1,070 offices, 837 warehouses, 566 factories, 61 spaces at airports, and six sites for renewable energy plants at Chornobyl. While much of the vacant space is in the big five cities, there are thousands of square meters up for lease in Cherkasy, Kropyvnytskyi, Mykolaiv, Rivne and Zaporizhia.
Ukraine ranks first in a ranking of 39 Eastern European and developing countries for public procurement transparency. Following 64 indicators for the Transparency Rating, the authors placed Ukraine at the top with a score of 97% and Tajikistan at the bottom with a score of 38%. Poland got  74%, Hungary 67% and the Czech Republic 65%. Russia and Belarus were not studied by the group, the Soros-funded Institute for the Development of Freedom of Information. For the last four years, all government purchases of goods worth more than $7,300 have to go through the ProZorro on line tendering system.
Ukraine's Finance Ministry has repurchased about 10% of outstanding GDP-linked securities, the Finance Ministry announced Friday on the Irish Stock Exchange. Known as GDP warrants, the securities have payouts triggered by two consecutive years of GDP growth. By spending up to $300 million to quietly buy back these securities, the government may be expecting a post-Coronavirus growth bounce next year. After Ukraine's economy GDP fell 11.4% in Q2, the central bank predicts that economy will shrink by 6% this year, and rebound by 4% next year.
Concorde Capital's Alexander Paraschiy calculates that the purchase was at 90% of par and writes: "This is also a good signal for the holders of GDP warrants, as it indicates MinFin is anticipating large payments under the warrants in the mid-term."
Timothy Ash writes: "Now most official forecasts have a 4% plus growth for 2021.With the changes at the [central bank], the Zelenskiy administration is going for a pro-growth agenda, which might mean lower rates, cheaper currency, perhaps looser fiscal – note minimum wage hikes.
In a sign the Corona-recession has eased, Ukraine's electricity consumption in July was only 0.7% below last year's level, according to Ukrenergo, the nation's state power transmission company.  Industrial consumption was down 3.2% yoy, but household consumption was up 4.7% and consumption by chemical industries was up 15%.
The central bank expects to receive the second tranche from the IMF by the end of this year, Kyrylo Shevchenko, the new governor of the National Bank of Ukraine, says in an interview with RBK-Ukraina. The IMF approved the 18-month, $5 billion program on June 9, and the first tranche — $2.1 billion — was disbursed three days later. Release of the remaining $2.9 billion depends on four reviews. However, Shevchenko's predecessor, Yakiv Smoliy quit on July 1, citing pressure from President Zelenskiy. Since then, talk of a September review has faded.
Last week, the central bank bought $223 million, strengthening the hryvnia mildly to UAH 27.3/$1. So far this year, the National Bank of Ukraine has bought $1 billion more than it sold, latest data show. Demand for dollars this summer has been weak as vacationers are largely bottled up inside the country, unable to take advantage of visa-free access to the EU.
Last year, Ukrainians made 26 million trips out of the country, while foreigners made 15 million trips here, according to the State Statistics Service. Tourism accounts for only 1.5% of Ukraine's GDP, well below Belarus – 6.4% — and Georgia – 26.3%. To generate more inbound tourism, Ukraine has dropped visa requirements for Chinese tourists and allowed Indians, South Africans and Filipinos to apply for visas on line. "Simple arithmetic shows the advantages of visa liberalization: the average check of one Chinese tourist in Ukraine is about $950," says SkyUp, Ukraine's discount airline. After coronavirus and visa barriers drop, SkyUp mulls launching flights to: China, India, Bahrain Saudi Arabia, Kuwait, Oman, UAE, Qatar, Egypt, Lebanon, and Tunisia.
Reminder: UIA is offering two direct Kyiv-New York-Kyiv flights – next Monday Aug. 24, and the following Monday, Aug. 31. No additional New York flights are scheduled. Tickets only are available through the UIA site:  https://www.flyuia.com/ua/en/home.
From the Editor : In October 1991, I interviewed Stanislav Shushkevich, Belarus' first president, who was then one month into the job. A smart man, Shushkevich has a doctorate in physics and was, oddly, chosen by authorities in Minsk to teach Russian to the American defector, Lee Harvey Oswald. Reporting for The New York Times, I asked Shushkevich a question of interest to my readers: "How many nuclear bombs do you have?" He responded: "I have no idea. Ask the Red Army." Then, as in now, the biggest questions in Minsk are often answered 700 km to the east, in Moscow. This week, we may see whether Moscow props up Lukashenko for a few more years, or eases him into a sunny retirement at his hillside chalet above Sochi. With Best Regards Jim Brooke