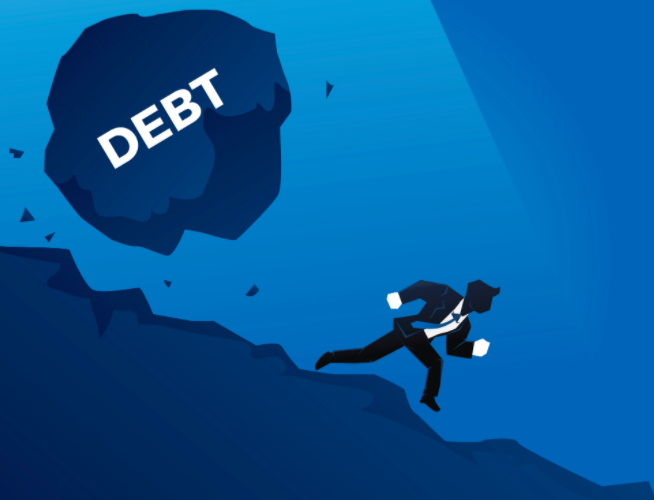 Ukraine faces a second year of high foreign debt payments in 2021– $16.1 billion. This is almost double the payments expected for 2022 – $8.6 billion – and $8.9 billion in 2023, the Finance Ministry reported on Facebook. In 2020, through November, Ukraine has paid $16.9 billion for public debt principal and interest. For 2021, Ukraine will have to pay $10.9 billion domestic debt principal and interest. The country will have to pay $5.2 billion in foreign debt principal and interest
AVELLUM law firm is emerging as Ukraine's leading advisor on Eurobond issuances, advising on $1.2 billion worth of bonds in the second half of 2020. They were: Kernel's $300 million offering of 2027 notes at 6.75%; the Finance Ministry's issuance of $600 million Eurobond at 6.20%, the lowest in Ukraine's history; and Ukreximbank's cash tender offer of $316 million.
Since freight service started in June 2020, 22 Chinese container trains have arrived at Kyiv-Liski Left Bank station, reports Ukrzaliznytsia. The trains take about two weeks to travel 9,000 km from China to here. UZ is working with Ukrainian exporters to fill trains returning to China. One month ago, UZ and DHL Global Forwarding signed an agreement to develop rail freight between China and Europe, the railroad reports.
Ukrzaliznytsia is forcing the first private freight operator on UZ tracks to charge haulage tariffs seven times those of the state railroad, reported RBK Ukraina. Earlier this month, UZ signed the first contract for private locomotives on public tracks with Lviv's Ukrainian Locomotive Building Company. "Given the tariffs set for private traders, the pilot project could fail," writes RBK. With private freight trains running in Poland, Slovakia, Hungary and Romania, admission of private freight trains on UZ tracks is a Ukrainian obligation under the EU Association Agreement.
To take tractor-trailer trucks off the roads, Ukrzaliznytsia plans to offer shippers the option of sending semi-trailers to the EU on flatbed wagons, Volodymyr Zhmak, the railroad's CEO, tells Mintrans news site. A semi-trailer is a trailer without a front axle and without the tractor. By hauling semi-trailers across borders, Zhmak said the railroad would cut the wear and tear on roads, reduce lines at border posts, and ease the problem of Poland restricting permits for Ukrainian truckers.
Five or six "large domestic and foreign investors are ready to participate" in leasing some of Ukraine's busiest rail stations, Alexander Pertsovsky, head of UZ's 'Passenger Company,' tells Mintrans. After holding conference calls with investors, UZ is preparing concession agreements, with the advice of the World Bank's International Finance Corporation. There are seven stations that are to be leased in concession: the main passenger stations of Kyiv, Kharkiv and Dnipro, and Chop, Khmelnytsky, Mykolaiv and Vinnytsia. UZ predicts it will make $2 million a year from concession payments. At smaller stations, rental spaces for ATMs, snack bars and shops are to be leased through ProZorro.Sales, he said.
Thefts of parts from private company wagons in UZ workshops has become so bad that Lemtrans has started painting its removable parts a signature lemon yellow, reported Rail.Insider. Lemtrans, the owner of the largest private fleet of freight wagons in Ukraine, also uses GPS technology to track cars. Through August, thieves hit their wagons more than 400 times. Quadro Center, another major shipper, said thieves have stolen parts from one quarter of the company's fleet since 2019. Last month alone, UZ reported 1,156 cases of thefts of parts from freight wagons.
VR Capital, the London-based emerging markets hedge fund, is pursuing litigation against Ukrzaliznytsia over a $300 million package of defaulted loans that VR acquired two years ago at auction from Russian lender Prominvestbank, reports Reorg Research, a London financial intelligence provider. The loans had an initial principal of $153 million, but since they matured in 2015 and 2016, the accumulated fees, penalties and interest have risen to an almost equal amount. Reporter Jack Laurenson wrote that UZ has entered into talks with VR and recognizes that VR now holds the debt.
In the first quarter of 2021, DTEK Energy will launch Ukraine's first industrial-scale energy storage system project, DTEK CEO Maksym Timchenko announced last week. US company Honeywell is building with DTEK a 1 MW energy storage system based on lithium-ion batteries, near DTEK's Zaporizhia Power Plant. Energy storage is seen as a key to balancing the peaks and low of solar power.
With demand high for lithium for batteries, Gosgeonadr, the state Geology Service, is trying to conduct a public, online auction of two deposits – a 40-hectare site in Donetsk region and a 300-hectare site in Kirovohrad region. "However, there are attempts through the courts to disrupt open electronic bidding," Roman Opimakh, head of Gosgeonadr, writes on Facebook. "This is in order not to pay a fair price set by open competitive bidding." Noting that the Donetsk site may have 13.5 million tons of lithium ore, he writes: "There is a significant demand for the 'metals of the future' in the world market – and this includes lithium."
The Prosecutor General's Office yesterday charged Oleksandr Tupytsky, chairman of the Constitutional Court, with bribing a witness to make him give false testimony. The charge comes one week after Radio Svoboda posted audiotapes in which Tupytsky tried to dissuade a Donetsk businessman from testifying against another controversial judge, Viktor Tatkov.
The Cabinet of Ministers approved yesterday seven production-sharing agreements with private and state companies for the production of oil and gas. Only one foreign company is involved – Houston-based Aspect Energy, a business in partnership with Sigma Bleyzer. A Canadian company, Vermilion Energy, dropped out in November, citing low oil and gas prices. Companies have until January 7 2021 to sign their agreements.
Ukraine's biggest ski resort Bukovel is fully booked through the New Year's holidays, Reuters reports from the Carpathians. With EU skis closed or inaccessible to Ukrainian tourists, Bukovel is jammed. The resort, which covers five mountains, usually draws 2 million visitors in the winter. Unlike some other European countries, Ukraine has not imposed any restrictions on travel within the country.
Editor's Note: It's Bukovel in a nutshell. If readers wonder why retail sales are up, foreign reserves are up, foreign trade is almost balanced, and the hryvnia is strong, the answer can be seen on the crowded ski slopes of Bukovel. Cooped up because of corona, Ukrainians have a hard time traveling outside the country this winter. So, money that would be spent in the Alps or the Dolomites is rolling through the Carpathians. One legacy of Covid may be more international standard hotels, roads and airports for Ukrainians who want to vacation at home. With Best Regards, Jim Brooke