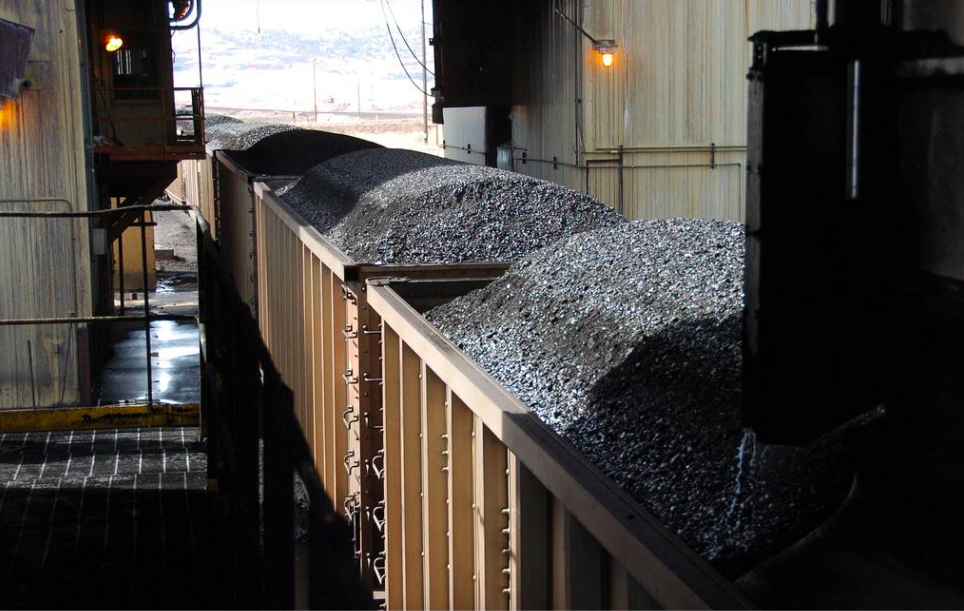 With cold weather expected through the end of February, coal supplies are at dangerously low levels. DTEK Energy, responsible for 90% of Ukraine's steam coal production, cut its coal production last year by almost 16% yoy, according to Energy Ministry data.
Concorde Capital's Alexander Paraschiy wrote that the combination of prolonged cold weather and coal production cuts "has resulted in a risky situation in Ukraine's energy sector." He warns that yesterday morning: "Six power plants of DTEK Energy that are designed to burn hard steam coal have got coal stockpiles only enough to operate during 33 to 57 hours, based on Energy Ministry data."
DTEK is tripling its coal imports this month to 450,000 tons, Maxim Timchenko, CEO of DTEK, Ukraine's largest private power producer, told reporters yesterday. In addition to importing about 150,000 tons a month from Russia, DTEK will import coal from Poland and Kazakhstan. Timchenko said: "DTEK is producing as much coal as possible, and we are producing as much electricity as possible."
Yesterday morning, 11 DTEK plants were temporarily closed for emergency repairs, reports Ukrenergo, the state electricity distribution company. During the first week of February, sub-freezing temperatures pushed electricity usage to the highest level in six years, Andriy Gerus, chairman of the Rada Energy Committee said on his telegram channel. Timchenko said yesterday that his capital-starved company has not had the money to do regular maintenance on 50-year-old Soviet plants. He said: "If we do not have the money, we can't pay for maintenance and repairs."
"Financial genocide of power generating companies" threatens Ukraine with electricity brownouts as early as this month and blackouts next year, Timchenko said at a press conference. In the last 18 months, power companies have suffered almost $2 billion in financial losses due to unpaid renewable energy bills, a market liberalization law that created "profiteering" and musical chairs at the Energy Ministry. Five ministers in 18 months have meant constantly changing policies and a "lack of professionalism," he said. "Strategy is changed by every single minister, by every decision of the Rada, by every decision of the regulator. It results in chaos."
Without financial relief, he warned, Ukraine will suffer electricity shortages and may miss a 2023 deadline to join Europe's power distribution system. "Ukraine's integration into the European energy market will increase competition, reduce prices and improve the quality of services provided," he said. To get there, the government must create "a professional management team capable of overseeing the development of the energy sector, the application of best practices from our European partners, the integration of the Ukrainian energy system into ENTSO-E, and the establishment of market approaches to pricing."
To get its own house in order, DTEK Energy plans to swap its $1.67 billion debt for new Eurobonds by May, Timchenko said of the company's bond and bank debt restructuring. "It will be a public instrument with a yield of 5% this year, and 7% starting next year until the end of 2027. It will take three months legally [to complete] this process."
DTEK, Ukraine's largest investor in renewables, plans to launch this year a pilot project for the production of "green" hydrogen and to build 1 MW energy storage capacity at its Zaporizhia thermal power plant site.
With the EU planning to invest €1 trillion to achieve carbon neutrality by 2050, a 'carbon curtain' of protective tariffs may grow up to protect the EU's 'clean' products from competing products made from 'dirty' energy sources, such as coal or nuclear. "If others will not move in the same direction, we will have to protect the European Union against distortion of competition," Frans Timmermans, the European Commission's vice president for the European Green Deal, said last month. As the EU prepares a 'carbon border policy' Timmermans argued: "It's a matter of survival of our industry. So, if others will not move in the same direction, we will have to protect the European Union against distortion of competition and against the risk of carbon leakage."
"Carbon leakage" means 'dirty' industries relocating out of the EU to avoid carbon restrictions. Carbon border tariffs also are expected to supersede Ukraine's Association Agreement with the EU. Under EU policies expected to be adopted next summer, new tariffs could be levied on Ukrainian steel, cement and even grain. The EU Green Deal could also end EBRD and European Investment Bank loans to companies judge 'dirty' for their emissions or use of 'dirty' energy.
Climate policy is "the biggest economic priority this year," Taras Kachka, Ukraine's Trade representative, wrote yesterday from Brussels on Facebook. "The success of our cooperation with the EU for decades will depend on how it is formed." Addressing a public private debate over Ukraine's National Economic Strategy, he warned: "This year, the European Union is actively working on how to influence climate change through import controls."
"Shmyhal, German representatives of energy sector discuss European Green Deal," Ukrinform, the state-owned news agency, headlined a story Friday about a video conference with officials of Germany's Federal Ministry for Economic Affairs and Energy. "We are prepared for the challenges facing Ukraine in the context of the green transition, the decarbonization of the economy," Shmyhal said at the start of a meeting which was largely designed to win Germany aid and expertise to help Ukraine's 61 coal mining towns make a transition to a post-coal economy.
Editor's Note: Short term, Ukraine suffers from too little coal. Long term, Ukraine suffers from too much coal. We live in a fast-changing world. Ukrainian planners, politicians and business executives should take seriously the EU's plan to protect its industry with a 'carbon border policy.' Ukraine cannot coast on its 2017 Association Agreement with the EU. Similarly, Ukraine can no longer coast on its energy inheritance from the Soviet era, notably coal mines and nuclear power plants. Smart, forward looking policies have to be made – and implemented. With Best Regards Jim Brooke