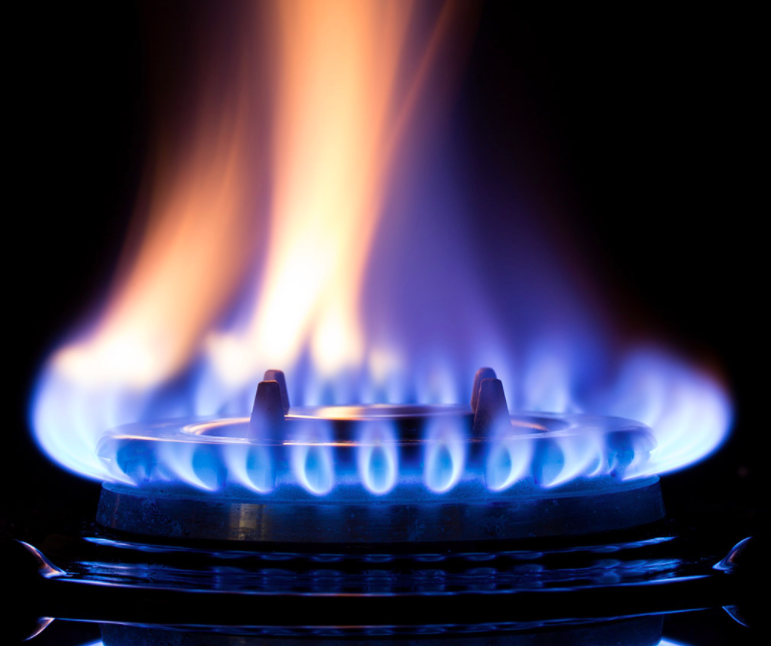 The government's plan to cut gas prices by one third is sparking a flurry of meetings between the IMF representative and government ministers. "We had a constructive meeting with the IMF on gas prices," Prime Minister Shmygal wrote yesterday evening on Telegram. "Our Government's position: the gas market in Ukraine must work. Unfortunately, some market players continue to abuse the position that Ukrainians suffer from."
Aware of the IMF's core attachment to market prices for gas, acting Energy Minister Yuriy Vitrenko and Finance Minister Serhiy Marchenko also explained the government's position to IMF representatives. "They are concerned that we are revising some of our earlier commitments," Marchenko told NV Radio yesterday, referring to the IMF. There are no grounds, he added, "to say that we have already done something very bad."
From London, Timothy Ash stressed the importance of market prices for a major source of Ukraine's heat and electricity: "The move to market-based gas pricing in Ukraine has produced huge wins in recent years – it's helped slash gas consumption from plus 70 bcm to less than 30 bcm, cutting the energy import bill from $12bn per annum, to perhaps $2-3bn, and also cut the quasi-fiscal deficit by 4-5% of GDP, given the huge subsidies previously given to Naftogaz. That has also cut a huge amount of graft from the system. Estimates had suggested that Ukrainian elites were perhaps creaming off $3bn annually from the gas business."
Spawning street protests in at least eight regional capitals, the spike in Ukraine's gas prices stems from: cold weather, high prices in Europe, and a poorly implemented market opening that allows price gouging by suppliers. Ash again: "The Zelenskiy team will argue that this is not aimed as a major reversal in market-based energy pricing, but is a reaction to oligopoly pricing by a few bad actors in the industry. Essentially Naftogaz seems to be selling gas to consumers at UAH7 per kWh, whereas other operators are selling at prices nearer to UAH11-12 per kWh. Naftogaz can do this as it bought gas into storage cheaply and is trying to take market share."
At stake is $2.9 billion of low interest loans remaining to be disbursed from the IMF's $5 billion Stand-By Arrangement of last summer. The agreement is widely seen as a seal of approval for Ukraine's economic policies, an approval that lowers Eurobond rates for Ukrainian borrowers and, ideally, gives a green light to foreign brick and mortar investors. While discussions behind closed doors in Kyiv have been heated, in Washington, IMF Spokesman Jerry Rice merely told reporters yesterday: "The first review of the Stand-By agreement continues."
One year after the last-minute renegotiation of Ukraine's gas transit deal with Gazprom, Naftogaz reports that the Russian state company paid its 2020 bill in full — $2.1 billion. Gazprom paid for shipping the total booked amount – 65 billion cubic meters. By year's end, Gazprom had shipped only 86% of that amount — 55.8 bcm.  This year through 2024, Gazprom is contracted to ship 40 bcm a year through Ukraine's pipelines.
Today, the US State Department is expected to issue a report listing which European companies working on Nord Stream 2 will be subject to US sanctions, Reuters reports from Washington. In advance, Rambøll, Danish, a consulting engineering company, dropped out of the $11 billion Russia-Germany gas line project this week. The company had done environmental impact studies, reports Politiken, the Copenhagen newspaper. A few days earlier, Norway's Det Norske Veritas GL, which was to certify the1,230 km pipeline upon completion, also dropped out of Nord Stream 2.
TIU Canada of Calgary is suing Nikopol Ferroalloy Plant for disconnecting the Canadians' 10.5 MW solar plant last March, ostensibly because the Ferroalloy Plant did not want to pay green power rates. The trial started Wednesday in Kyiv Commercial Court with TIU charging that the shutdown has cost them €1.5 million over the last 10 months. The solar plant connects to a substation on the grounds of the Ferroalloy Plant, which is owned by Igor Kolomoisky, Gennadiy Bogolyubov, and Viktor Pinchuk. TIU maintains that under Ukrainian law, only electricity producers can disconnect a plant from the national power grid.
Ukraine's coal production fell by 7% last year, hitting 29 million tons, near the level of 1916, reports the Energy Ministry. Employment in coal mines is about 30,000 today – 6% the level of the end of the Soviet period. In the last 15 years, government subsidies to coal mines have been cut from $8 billion a year to less than $500 million a year today.
Western Ukraine Coal Construction, Ukraine's last state company devoted to building coal mines, goes up for auction in 10 days, reports the State Property Fund. The company has 15,700 square meters at its headquarters in Chervonograd, Lviv region and nine hectares at a miners' resort in Volyn's lake region. Bids start at $400,000.
The State Property Fund plans to sell 500 state properties this year to private owners, Dmytro Sennychenko, the head of the Fund, wrote on Facebook. "Privatization grows jobs, improves the socio-economic state of the regions, and the state ceases to spend taxpayers' funds on damages," he wrote. Obstacles include: the need to follow 70 procedures for each property sale, "sabotage by enterprise management or its ′shadow ′ executives," and the lack of final Rada approval to lift last year's suspension of big sales.
Regional airports are primed for a post pandemic takeoff. UkSATSE traffic numbers for 2020 confirmed the dominance of Kyiv's two big airports – Boryspil (47,524 flights) and Sikorsky (12,805). The air traffic control agency's graphic on Facebook shows a second layer that is catching up with Sikorsky: Lviv (9,850), Odesa (9,282), and Kharkiv (7,576). A third layer shows potential: Dnipro (4,174), Poltava (4,119) and Zaporizhia (4,087). This winter, Dnipro starts a 3-year, $100 million rebuild of its runway and terminal. Last spring, Zaporizhia inaugurated its new terminal. And Poltava's air traffic is entirely charter aircraft. Scheduled flights are expected to follow — once EU travel restrictions lift.
The EBRD is working with the Infrastructure Ministry to create dedicated funds to develop Ukraine's airports and railway infrastructure, Minister Vladyslav Krykliy said yesterday on the ministry website. In an attempt to emulate the Road Fund, "the EBRD has already allocated funding and selected consultants to analyze international experience, develop a concept and write relevant legislation," Krikliy said. The EBRD also gave the Minister a report yesterday assessing the ministry's capacity to execute public partnerships with private companies.
Editor's Note – For two years, Michael Yurkovich was the energizer bunny from Calgary. The TIU Canada CEO ceaselessly proselytised for foreign investment in Ukraine – from that freezing day in January 2018 when we met at the inauguration of his solar plant in Nikopol, to warmer days in Davos when he preached before audiences at Ukraine House. Now, this Ukrainian-Canadian wears his bitterness on his sleeve. Messrs. Koloimoisky et al may think they are clever pulling the plug on his solar plant. But Yurkovich is a fighter and knows how to use an international megaphone. And, as Ukraine's debt to solar and wind producers approaches $1 billion, Yurkovich is not alone. Yesterday, I wrote an item about the Cabinet of Ministers fast tracking immigration permits for investors who put $100,000 into a Ukrainian company. At 7:12 am, I got this zinger email from an American wind power investor: "Foreigners who invest over $100k in Ukraine are more likely to want an emigration permit when they're done!" With Best Regards, Jim Brooke