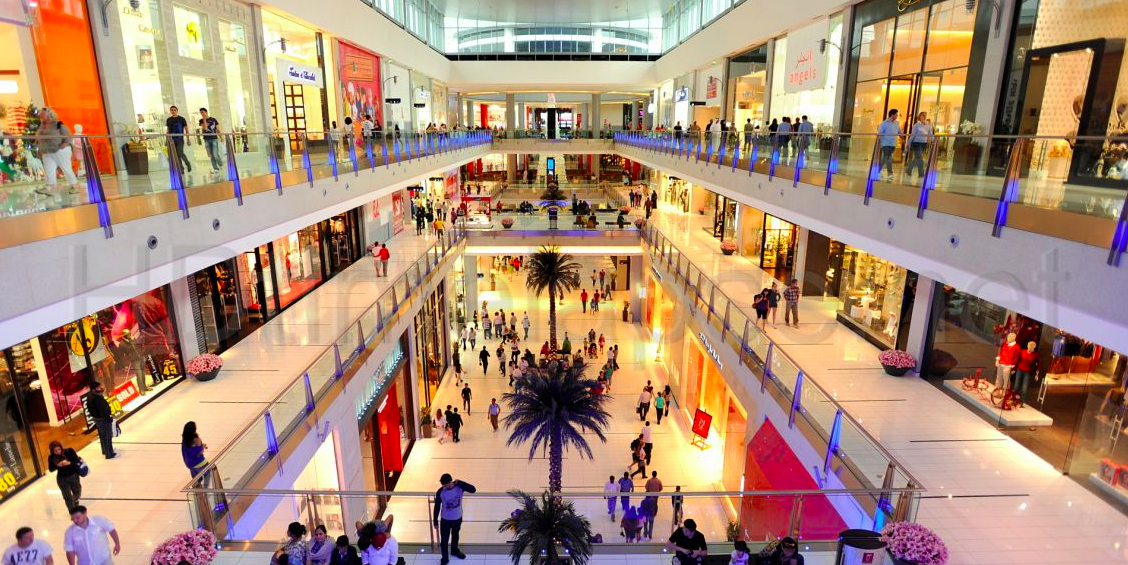 Tuesday, November 24
Retail Sales Surge, More than 300 Supermarkets Open...Weekend Quarantine Hits the Retail Brake in November...PM Draws up Plan B: Christmas-New Year's Lockdown...Zelenskiy Gets Out of Hospital, More Pols Fall Ill...Editor's Note: Rivne Perks Up
Despite the spring coronavirus lockdown, retail sales for the first 10 months of this year are up almost 8% yoy in real terms, reports the State Statistics Service. In Kyiv, the nation's biggest market, January-October sales are up 17% over last year's level for the same period. Nationwide, sales were hot this fall – up 11.6% in September and up 15.2% in October.
Concorde Capital's Evgeniya Akhtyrko writes: "Retail sales in Ukraine are surging, backed by fast growth of wages. The strong household consumption is helping the economy to offset the fall in investments. We expect Ukraine's retail sales to increase 9% yoy in 2020 (vs. 10.3% yoy in 2019).
During the first half of this year, more than 300 new grocery supermarkets opened in Ukraine, a record figure for the last  decade, reports NAI Ukraine, the commercial real estate consulting company. In the fast moving consumer goods segment, the leaders were: ATB network +56; Kolo +47; Delvi +18; Fozzy Group +17; Varus +12; and Novus +8. Forbes Ukraine places  ATB among the top three biggest businesses in the country.
For household goods, Danish chain Jysk opened 13 new stores in the first half. Epicenter opened seven and Leroy Merlin opened two. Chains specializing in cosmetics, electronics and clothing also expanded store networks.
"The opening of new stores is due to the dynamic growth of retail after the lockdown," NAI tells Interfax Ukraine. "[Because] Ukrainians visited foreign countries less, about $ 3.8 billion remained in the country in the second or third quarters, opening up even greater opportunities for the domestic market." Profitability of retail real estate development is about 10% per year, with a payback of about nine years, NAI Ukraine said.
The Fora supermarket chain expects to double deliveries in 2021 through delivery services, compared to this year, Yevhen Trishyn, Fora's digital technologies director, told reporters recently. He said: "According to our vision of the market, the number of purchases with small and medium check will grow especially rapidly." At several stores in central Kyiv, Glovo deliveries account for 10% of the store's turnover.
Due to the spring coronavirus lockdown, Glovo grew in Ukraine 40-50% faster than its plan for 2020, says Dmytro Rasnovsky, Ukraine general manager for the delivery service. Known for its trademark yellow boxes, Globo underperformed its financial targets by 20%, largely because it kept prices low to grow the market. Saying the Barcelona-based company is investing "millions of euros" in Ukraine, he said: "We will invest to create a market. Now is not the time to raise rates."
During the first weekend quarantine of November, sales volumes fell by 45% compared to the previous weekend, Ukrainian Processing Center tells Interfax-Ukraine about use of 7.8 million cards of its 19 client banks. During the weekend of Nov. 14-15, the number of payments through point of sale terminals dropped by 27%, to almost 3 million, and the turnover on these operations fell by 45%. Alexey Puznyak, of Raiffeisen Bank Aval, tells Interfax-Ukraine that on Saturday Nov. 14, the number of transactions with its bank cards through terminals was down 31%. On Sunday Nov. 15, it was down 47%. He said: "If in the segment of supermarkets there was practically no fall, then, for example, in the segment of clothing trade there was a decrease by more than 90%."
To avoid 'Black Friday' shopping mob scenes, many Ukrainian shopping center are opting for social distancing alternatives. Kyiv's Gulliver shopping center has replaced its planned Friday-Saturday-Sunday sales with sales all this week, Tatiana Atadzhanova, the mall's PR director tells Interfax-Ukraine. To further spread out shoppers, the mall is closing one hour later than normal — at 23:00. In contrast, Ocean Plaza, Dream Town, and Sky Mall will hold 'Black Friday,' keeping stores open until 23:00, one hour before the weekend quarantine starts.
With new infections increasing late last week by 14,500 a day, Ukraine's government adopted a system of 'Priority Hours," for people over 65 years of age to go shopping. The shopping window of 10 am to noon is reserved for this group, which has the highest mortality rate from Covid-19.
While waiting to see if the weekend quarantines brake the infection rate, the government is polling mayors and religious groups for suggestions for tougher quarantine that would cause less economic damage than the one last spring. "This is Plan B — if the weekend quarantine does not work," Prime Minister Shmyhal wrote Saturday on Facebook. Clearly the government is seeking to build a consensus for a more radical step that might have to be taken in December. "We want our steps to be clear and predictable for people and businesses," he wrote. "Therefore, this week we met with the city mayors twice."
Ivano-Frankivsk Mayor Ruslan Martsinkiv said after an online meeting with the Prime Minister on Thursday: "If, God forbid, this lockdown is introduced, it will be a disaster for the economy, especially for small- and medium-sized businesses." In response, Kyrylo Tymoshenko, deputy chief of staff to President Zelenskiy, told Interfax-Ukraine: "The option of 'New Year's lockdown' is being considered in all countries. We hear this from all European colleagues, but it is too early to talk about it [here.]"
President Zelenskiy and his chief of staff, Andriy Yermak, tested negative for coronavirus yesterday and were released from Kyiv's elite Feofania Hospital, ending two weeks of treatment. "I finally have a negative coronavirus test result," Zelenskiy said yesterday. "I'm already at work today. The day will be busy, but I am very happy to dive into the work as usual."
Coronavirus is cutting deeper into Ukraine's political elite. The newly elected mayors of three cities – Boryspil, Konotop and Novgorod-Siversky — died from COVID-19 after the Oct. 25 local elections. Currently hospitalized or under treatment at home are: Health Minister Maksym Stepanov; Mykolaiv Mayor Oleksandr Senkevych; Rada Speaker Dmytro Razumkov; former Rada speaker Andriy Parubiy; pro-Russia Rada member Vadym Rabinovich; and Chairman of the Crimean Tatar Mejlis, Refat Chubarov. The Tatar leader wrote on Facebook Monday night: "Against my will, I became a member of COVID-19 club."
One roadbuilding season made a difference. Ukraine in 2020 climbed 20 notches in "Quality of Roads" Ukravtodor says, citing The Legatum Prosperity Index. Out of 167 countries, Ukraine rose to 126th place this year, from 146th place last year.  This year, the state highway agency has overseen the repairing or rebuilding of 3,900 km of national roads. Under the Zelenskiy administration's 'Big Construction' program this figure is to increase next year to 6,800 km. At its height last summer, road projects employed 21,256 people, Ukravtodor says.
Editor's Note: Alex Tretyak, a 34-year-old Protestant seminary director elected Mayor of Rivne on Sunday, promises to put a fresh face on this often-overlooked regional capital, halfway on the 7-hour drive from Kyiv to Lviv. Meeting me yesterday in his campaign office, in an architectural studio above a Montessori kindergarten, he and his fellow European Solidarity city council members bubbled with plans to open up their city for foreign investment and engagement. Rivne International Airport, the only working airport between Kyiv and Lviv, should evolve into a regional airport, drawing passengers from across northwest Ukraine and southern Belarus. Looking at IT, they plan to follow the example of Ivano-Frankivsk — recycling old industrial buildings to draw the IT overflow from Kyiv and Lviv. Tretyok, who speaks English and German easily, plans to encourage foreign language study to encourage investment and tourism. Last weekend in Rivne, my family and I checked out these attractions: the Tunnel of Love (ok, the leaves were down); the Amber Museum; the "Leonard Bernstein" street; the Equator shopping mall; the camels at Rivne Zoo; two Italian restaurants owned by Silvio Berlusconi's former chef; and Ostroh Castle, a clifftop edifice first built in the 1300s featuring Ukraine's only castle keep. During Tretyok's five-year term, Rivne promises to become more than a lunch stop on the drive between Kyiv and Lviv. With Best Regards, Jim Brooke