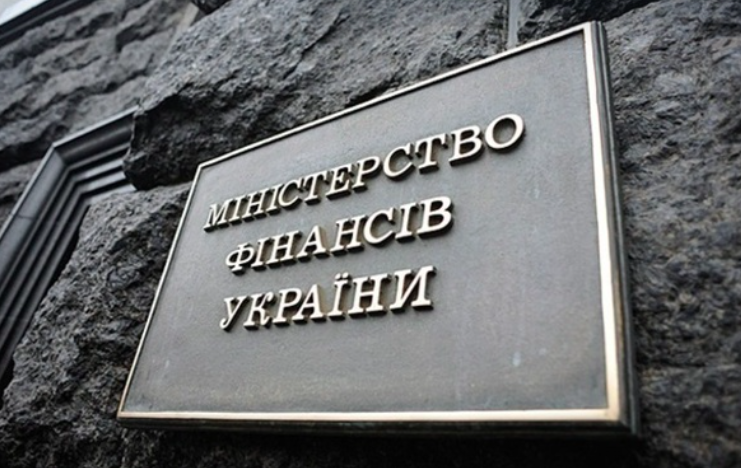 Wednesday, December 16
Finance Ministry Auctions a Record $1.85 billion in Government Bonds…Eyeing IMF, Rada Passes Conservative 2021 and Restores Anti-Corruption Agency Powers…Drought Pushes Down National Grain Harvest by 13%...Small Business Block Central Kyiv, Protesting Corona Lockdown
Fueled by foreign investors looking for high yields, the Finance Ministry sold a record $1.85 billion worth of government bonds at auction yesterday. Yields on hryvnia bonds ranged from 10% for 3-month bonds to 12.18% for 5-year bonds, the Ministry reported on Facebook. In addition to offering hryvnia bonds with seven different tenures, the Ministry offered 1-year bonds in dollars and euros. Investors bought $266 million worth of dollar bonds with 3.85% yields and €56.7 million worth of euro bonds with 2.5% yields.
The total amount raised was more than three times the amount raised at last week's auction. With two more weekly auctions scheduled this month, the Ministry is expected to cover the budget shortfall before the end of the year.
The Rada passed Ukraine's 2021 budget yesterday. A fiscally conservative document with a deficit of 5.5% of gross domestic product, slightly less than this year. Finance Minister Serhiy Marchenko said the budget is a key step for Ukraine to get back on track with the IMF program agreed last June. He told reporters after the vote by parliament: "The budget is a marker showing that we can fulfill our obligations."
The budget numbers:
6% GDP growth in 2021 to $158 billion, a reversal of this year's forecast contraction of 4.8%
2021 tax revenues: $38.3 billion; 2021 expenditures: $47.25 billion.
3% inflation, compared to 4.9% this year
Average monthly salary is to increase by 12% in 2021, from the current level of $427
Forecast average exchange rate for 2021: 29.1 hryvnia / dollar – from 27.8 today
Exports will grow by 3%, recovering halfway from this year's 8% decline.
Imports will rebound by 10.6%, after this year's forecast 16% decrease.
Public debt to GDP ratio: 64.6%.
Privatization should bring in $430 million
Budget spending in infrastructure: roads – $3.2 billion; Ukrzaliznytsia railroad: $160 million; airports — $85 million
In another move to get back on track with the IMF, the Rada overwhelmingly approved yesterday two bills to restore powers to a key agency of Ukraine's new Western-designed anti-corruption machinery. Two months, ago the Constitutional Court stuck powers of the National Anti-Corruption Agency, a unit that was investigating at least three judges of the Constitutional Court. Oleksandr Novikov, head of the agency, said after the Rada votes: "The National Anti-Corruption Agency resumes all it operations in all major directions now."
In Washington, Kurt Volker, former special envoy to Ukraine, warned that the incoming Biden administration will not give a free pass to the Zelenskiy administration due to Ukraine's strategic value in blocking Russia. "Ukraine has to take responsibility for its own development – only Ukrainians can solve their own internal issues," he said when asked at the Ukrainian Investment Roadshow if President-elect Biden will use 'tough love' to get Ukraine on the reform track. "Why should the IMF or EU would step in to help Ukraine, when Ukraine doesn't deliver on its own commitments on reform, and the state bureaucracy is so dense that even capital ready to invest gets tangled up?"
Drought pushed down this year's national grain harvest by 13% yoy, to 65.4 million tons, Igor Petrashko, minister of Economic Development and Trade, announced yesterday. The fall ended two years of record harvests – first 70 million tons in 2018, then 75 million tons in 2019. This year, Ukraine's top volume crop, corn fell 17% yoy, to 29.8 million tons. Wheat, the second largest crop, fell by 10%, to 25.1 million tons.
Despite the drops, Minister Petrashko said the 2020 harvest is "three times more than the needs of the domestic market, and also allows us to maintain a leading position in the export of agricultural products." With overnight frosts freezing the ground in some parts of Ukraine, winter sowing has been completed on 8 million hectares.
Thousands of small business owners and workers yesterday protested the impending coronavirus lockdown and end of tax privileges, blocking central Kyiv's Maidan Square and Kreschatyk Street into the night. Reuters reported that one police officer was knocked unconscious and 40 others received chemical eye burns from gas. "Stop the Lockdown" was the slogan that brought small business people from across the nation to protest the January 8-24 lockdown. The protest is coordinated by 'Save FOP' a national movement of autonomous workers who want to forestall a Finance Ministry plan to require digital cash registers and tax receipts.
One quarter of Kyiv restaurants have closed permanently due to coronavirus restrictions this year, estimates a new study, "Consequences of the COVID-19 epidemic and quarantine measures for the leading sectors of the Ukrainian economy."  "In cities where there is less population, the situation is many times worse," Marlin Tynny, owner of the Praha and Montecchi Capuleti restaurants, tells researchers. "Millions of people were left without a livelihood." The 190-page study was prepared by the Center for Applied Research in cooperation with Ekonomichna Pravda and the Konrad Adenauer Foundation.
Kyiv City has the highest coronavirus infection rate of Ukraine, reports the Health Ministry. In the first half of December, Kyiv's infection rate was 746 per 100,000 people. Close behind were: Cherkasy, Chernihiv, Sumy, Zaporizhia and Kyiv Region.
Almost one third of the Rada's 424 members have had coronavirus since August, reports Dmytro Razumkov, chairman of Ukraine's one chamber parliament. Currently, 21 MPs and 55 Rada employees are undergoing treatment, he said.
Editor's Note: CFOs of Ukraine's blue chip corporations forecast a U-shaped recovery for Ukraine next year. It will not be a Roaring 20s bounce, but a gradual recovery from a lost year. Every executive said foreign investors always ask if Ukraine will get back on track with the IMF. These are my takeaways from a panel I moderated yesterday afternoon with executives of Kernel, Metinvest, Naftogaz, Ukrzaliznytsia, and Vodaphone for Strategy Council's annual Ukrainian Investment Roadshow. Straight talk from executives who have successfully navigated the rapids of 2020. With Best Regards, Jim Brooke