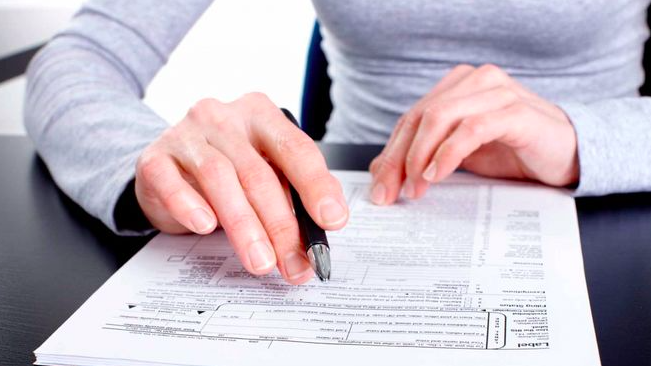 In a bid to unlock billions of dollars in low interest IMF loans, the Rada restored accountability for false asset declarations, albeit a watered down version. Approved Friday, the new bill raised the limit for 'forgetting' an asset 9-fold, essentially from a car to a house. Officials who are not caught in two years, get off free. Fines range from $1,500 to $3,000. The possibility of imprisonment is lifted.
Anti-corruption groups have protested. President Zelenskiy wrote on Facebook: "It is a pity that the responsibility is still not as tough as we would like." But he made clear he would sign the compromise bill. There was no comment from the IMF.
Ukrainian bonds are among the best performing in emerging markets in the post-US-election rally, reports Tellimer Research. "Sovereign bonds lead the way, tightening 100-150bps in November and outperforming EM indices, despite uncertainty over IMF funding and the devastating effect of coronavirus on the Ukrainian economy," writes analyst Kiti Pantskhava. Among the corporates, Kernel and Metinvest are the best performers.
Russia restarted construction of the Nord Stream 2 gas pipeline on Saturday, Ukraine's Hromadske television channel reports, citing a document from the Germany's Federal Maritime and Hydrographic Agency. Work on the Russia-Germany trans-Baltic line stopped almost one year ago due to US sanctions. To get around sanctions, the pipelines company is using Russian ships in an effort to finish the 1,222 km pipeline, which is 90% complete.
Germany's government sees US sanctions against Nord Stream 2 as illegal and does not predict any change under a Biden administration, German Foreign Minister Heiko Maas tells Der Spiegel. ""We have no illusions. There are almost no differences between Republicans and Democrats on this issue," he said. He attributed US opposition to the pipeline to US interest in selling liquefied natural gas to the EU. A direct Russia-Germany pipeline would render the existing pipeline across Ukraine redundant, depriving Ukraine of $2-3 billion in annual transit fees.
With Britain apparently heading toward a 'hard Brexit' three weeks from now, Ukraine is asking the UK to negotiate a bilateral trade deal to lower tariffs.  On Friday, Prime Minister Shmygal asked UK Ambassador Melinda Simmons to start trade talks this month, even before the new bilateral trade treaty is ratified by the Rada. Signed in October by President Zelenskiy, the new trade treaty essentially continues on a bilateral level the trade rules that already exist for the UK as part of the EU.
Representatives of over 100 Ukrainian companies took part remotely in a China-Ukraine investment fair, hosted in Beijing, reports china.org.cnnews site With almost 300 Chinese and Ukrainian business and government officials participating, the annual conference took on new importance this year with the emergence of China as Ukraine's top trading partner. At the conference, the China-Ukraine Bilateral Entrepreneurs Council announced the establishment of a liaison office in Harbin, capital of northeast China's Heilongjiang province. Harbin mayor Sun Zhe said his city has worked well with Ukraine in such fields as aerospace, new materials and modern agriculture.
Huawei Ukraine is helping the Digital Transformation Ministry open a center "for students and future entrepreneurs" at Kyiv's Taras Shevchenko National University. "This initiative opens up new opportunities for the development of talent in the digital world," said Ding Ning, Huawei's deputy director of supply and service. Last July, Ding signed an agreement with Kyiv Polytechnic Institute to open an "Academy of Information and Web Technologies." KPI wrote on its Facebook page: "The University will become a platform for promoting Huawei technologies and ideas on the Ukrainian market. Huawei company cooperates with more than 900 universities overseas on opening ICT academies authorised by Huawei."
For the first time since Independence, Ukraine's Defense Ministry is about to order new planes from Antonov, Strategic Industries Minister Oleh Urusky tells Radio Svoboda. "A contract will be signed between the Ministry of Defense and the Antonov State Enterprise for three An-178 aircraft, which will be the first time in Ukraine since independence," he says. "We have never ordered new planes." An-178 is a Ukrainian medium-haul transport jet with a range of 3,680 km, cargo load of 18 tons,  and capacity to carry 90 soldiers. Turkey and Antonov are negotiating joint production of the An-178. During the summer of 2014, at the height of the Ukraine-Russia air war over the Donbas, three Ukrainian Air Force transport planes were shot down — an Antonov An-26, an Antonov An-30 and an Ilyushin Il-76.
Calling  the condition of the state railroad's freight wagons "catastrophic", the Cabinet of Ministers has adopted a "program of radical renewal" — replacing all 63,000 in the state fleet over this decade, reports the Ministry of Economic Development, Trade and Agriculture. With some wagons dating back to the 1960s, more than 90% of the wagons are past their service life. Noting that 24,000 used wagons have been imported in recent years from Russia, the Ministry warns that Ukraine risks "becoming a place for railway scrap written off by neighboring countries where operating restrictions apply."
A total renewal of the wagon fleet will generate "billions of Hryvnia of government orders for Ukrainian manufacturers, hundreds of thousands of jobs, additional GDP growth of 2% per year," the ministry predicts. Separately, private logistics operators in Ukraine own another 50,000 wagons. Private companies complain that when Ukrzaliznytsia locomotives bring their wagons into UZ workshops, they are often cannibalised for parts, usually brake pads. Last week, UZ signed the first contract with a private company — Lviv-based Ukrainian Locomotive Company — to haul cargo on UZ tracks.
Cracking down on overloaded trucks, the National Police checked 75,000 trucks last month, almost four times the number of checks performed in November of last year. So far this year, police have 665,000 trucks, almost double last year. With about 2% of trucks fined for violating weight restrictions, fines this year have totalled $4.5 million. By this time next year, there are to be 150 'Weight-in-Motion' devices installed on Ukraine's highways.
Air cargo through Kyiv-Boryspil is down by only 10% through November, compared to the first 11 months of last year. Air cargo dropped to 33,400 tons, Anton Borisyuk, the airport's strategic development director said Thursday. By contrast, through October, passenger traffic was down by two thirds, hitting 4.5 million. Transfer passengers were down by 85%, passengers on regularly scheduled flights were down by 78%, and charter passengers were down by 40%.
Editor's Note:  "It's time to start treating Ukraine's corrupt judiciary as a criminal syndicate," reads a straight talking essay that pops the balloon of any happy talk that the Zelenskiy government is cleaning up the courts. "Bribery is routine," Mykhailo Zhernakov writes in an Atlantic Council Ukraine Alert. "The Ukrainian authorities should not pretend that the country's judicial system is in any sense capable of cleansing itself. Instead, we should treat it as a criminal syndicate controlled by the enemy." Hardly an outsider, Zhernakov is a former judge. Today, he chairs the DEJURE Foundation, a group dedicated to giving Ukraine EU-standard courts. Until that happens, Ukrainians will continue to park their money in Cyprus and foreign investors will continue to watch from the sidelines. With best regards, Jim Brooke