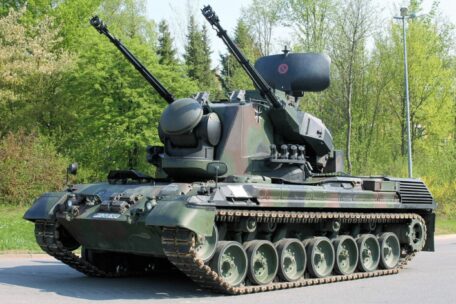 Friday, November 4, 2022
Switzerland will not allow Germany to transfer GEPARD ammunition to Ukraine.
 The Swiss government has confirmed its refusal to agree to the transfer of ammunition for GEPARD anti-aircraft tanks to Ukraine, which Germany had previously purchased from Bern, reported Spiegel. Swiss Economy Minister Guy Parmelin sent a letter to German Defense Minister Christine Lambrecht, in which he indicated that it is impossible to agree to the supply of Swiss-made military materials if the recipient country is involved in an international conflict. "Switzerland applies the law on neutrality in relations between Russia and Ukraine," the Swiss Department of Economics said in a statement. In September, Lambrecht made a request to the Swiss government to lift the veto on the re-export of GEPARD ammunition so that Germany could transfer to Ukraine 12,000 35-mm shells.