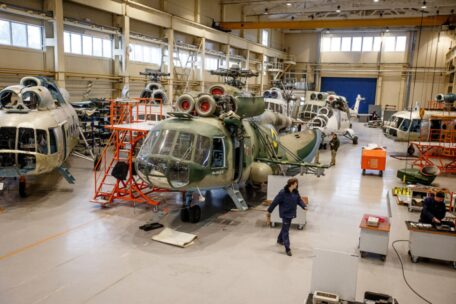 Tuesday, November 8, 2022
Strategically important enterprises owned by Ukrainian oligarchs have become the property of the state.
The National Commission for Securities passed a decision on the forced alienation of the shares of Ukrnafta, Ukrtatnafta, Motor Sich, AvtoKrAZ, and Zaporizhtransformator into state ownership. Kolomoisky's companies own about 42% of shares in Ukrnafta. The Dnipropetrovsk oligarch and his partner Gennady Bogolyubov own approximately 60% of Ukrtatnafta. Motor Sich was owned by Vyacheslav Boguslaev, who, in 2017, sold 56% of the company's shares to a Chinese holding. AvtoKrAZ is part of the Finance and Credit group belonging to the fugitive oligarch Konstantin Zhevago. Oleksiy Danilov, Secretary of the National Security Council, confirmed that the companies' assets were handed over to the Ministry of Defense. After the end of martial law, these companies might be returned to their owners or their owners might be reimbursed.