Several Ukrainian drones were downed near one of Putin's residences in the Moscow region.
Wednesday, May 31, 2023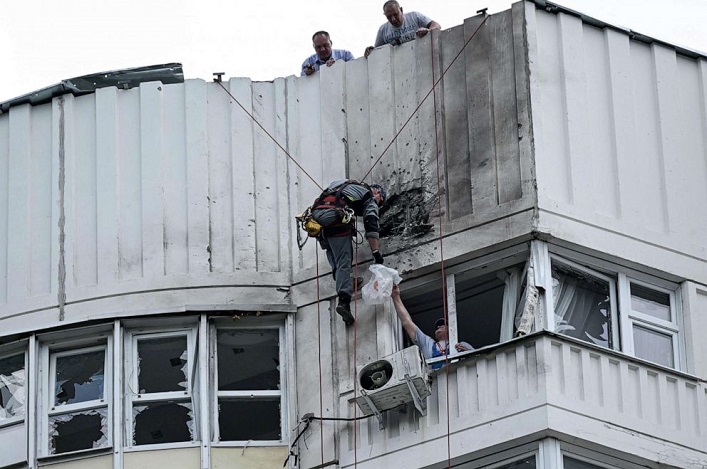 The Russian Defense Ministry reported an attack Tuesday involving eight drones. Air defenses shot down five, and electronic warfare systems suppressed the other three. Some were downed in the elite Moscow suburb of Rublyovka, which is close to one of President Vladimir Putin's official residences, Russian lawmaker Alexander Khinshtein said earlier Tuesday.
The drones, which Moscow claims were Ukrainian, that attacked Moscow probed Russia's air defense vulnerabilities, said unmanned aviation expert Denis Fedutinov, who has been quoted frequently by state news agency TASS in the past.
On Tuesday, British Foreign Secretary James Cleverly noted that Ukraine has the right to defend itself within its borders, but it also has the right to project force beyond its borders to undermine Russia's ability to project force into Ukraine itself.
Support UBN team