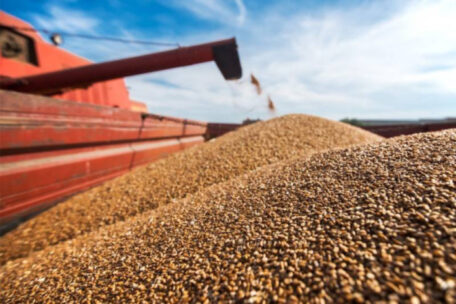 Tuesday, November 1, 2022
Russia's withdrawal from the grain agreement has caused a rise in wheat prices.
Chicago wheat futures jumped nearly 6% on October 31, and corn futures jumped nearly 3%, as Russia's withdrawal from the Black Sea Export Agreement raised concerns about global supplies. The most active wheat contracts on the commodity exchange rose 5.7%, to $8.77 a bushel, and corn rose 2.6%, to $6.98 a bushel. As noted by Reuters, Russia's withdrawal from the export agreement on Black Sea grain will impact the supply to countries that are dependent on imports. Due to the position of the Russian Federation, hundreds of thousands of tons of wheat for Africa and the Middle East are trapped in Ukraine. In addition, the export of Ukrainian corn to Europe will decrease in November. Furthermore, Russia's decision threatens the export of sunflower oil from Ukraine to key destinations.