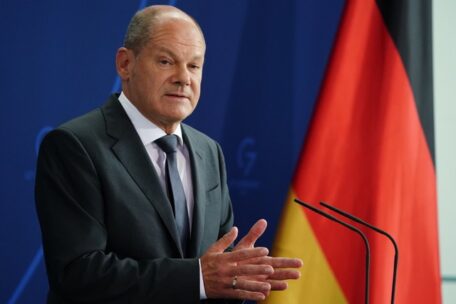 Friday, October 21, 2022
Russia's "scorched earth tactics" won't help Putin win the war,
reported CNN. Scholz told members of the German Parliament that Russian President Vladimir Putin is using energy and hunger as weapons, adding that such scorched earth tactics will not help tip the scales in Russia's favor. They only bolster the resolve and perseverance of Ukraine and its allies, Scholz said in a key policy speech ahead of a European Council summit in Brussels. "In the end, Russia's bomb and missile terror is an act of desperation – just like the mobilization of Russian men for the war," the German chancellor stated in reference to Moscow's recent barrage of strikes on Ukrainian energy infrastructure. Scholz said that Germany has freed itself from dependence on Russian gas but is working to bring energy prices down, including by securing new gas delivery contracts from other countries.