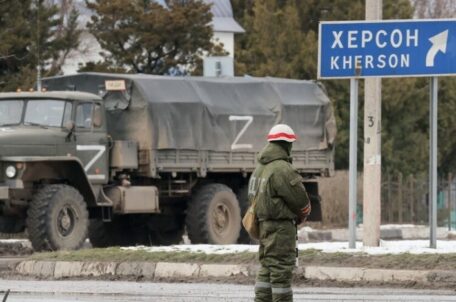 Monday, October 24, 2022
Russian troops continue their exodus from the Kherson region.
 Russian troops continue to leave the Kherson region amid a Ukrainian counteroffensive, the general staff in Ukraine said on Facebook. The US-based analysts at the Institute for the Study of War noted that the Kremlin's troops have abandoned their positions in Charivne and Chkalove. Medics, as well as officers, have reportedly evacuated Beryslav, they also said. Earlier, Russian-installed authorities ordered all civilians in the southern city of Kherson to leave immediately ahead of an expected advance by Ukrainian troops and take documents, money, valuables, and clothes with them. The pro-Kremlin administration called on civilians to use boat crossings over the Dnipro River to move deeper into Russian-held territory, citing a tense situation at the front.