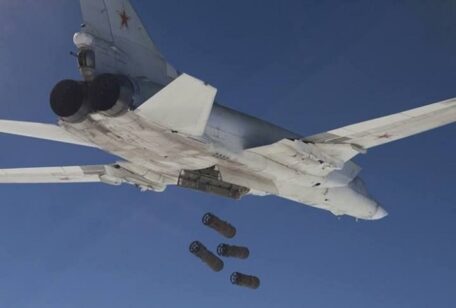 Thursday, December 15, 2022
Russia is firing missiles that Ukraine produced in the 1990s.
According to the ISW, the Russian invaders are striking Ukraine with rockets transferred from Ukraine to the Russian Federation in the 1990s as part of an international agreement that Russia violated by invading Ukraine in 2014 and 2022. These ballistic missiles are being launched from Tu-160 and Tu-95 strategic bombers, which Ukraine transferred to Russia within the framework of the Budapest Memorandum. According to the memorandum, Russia, the US, and Great Britain have pledged to respect Ukraine's independence, sovereignty, and existing borders. With this agreement, Russia recognized that Crimea and the Donetsk and Luhansk regions are part of Ukraine. In this agreement, Russia also undertook to refrain from the threat of force or its use against Ukraine's territorial integrity and political independence. Among other provisions Russia has violated is that the Russian Federation removed the nuclear warheads from decommissioned Kh-55 subsonic cruise missiles, which are currently being used in the mass missile strikes on Ukraine.