Russia has gained no significant territory since the start of the new offensive.
Thursday, April 21, 2022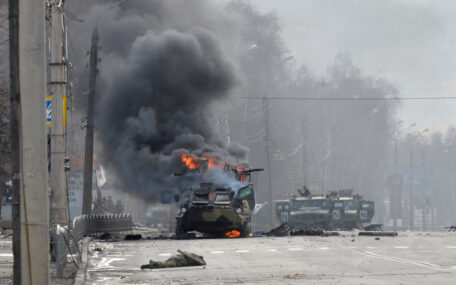 Early in Russia's expanded offensive in Donbas, the US assesses there have been no major territorial gains for Russia since the start of the new push, according to two senior US officials with direct knowledge of the assessment, reported CNN. The US has observed some recent attacks by Russian forces, which appear to be probing attacks to test Ukrainian defenses, one of the officials said. However, the frontlines remain static, with no major territory changing hands yet. To help prepare Ukrainian forces for the battles to come, a new $800M weapons package will be focused on artillery, specifically 155mm howitzers and ammunition, according to a senior US official.
Support UBN team