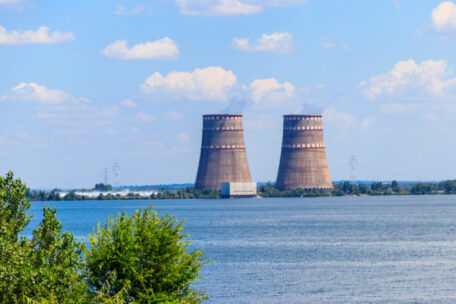 Thursday, December 8, 2022
Russia has changed their narrative regarding the safety zone around the Zaporizhzhia NPP.
Russian media reports that the Ministry of Foreign Affairs of Russia will strive to reach an agreement on creating a protective area around the ZNPP by the end of the year. "We will strive for this. The number of issues that have been worked out and the set of ideas that are on the table makes it possible, in the presence of a healthy approach and political will, to move in this direction," said the deputy head of the Ministry of Foreign Affairs Russia Serhiy Ryabkov. At the same time, Ryabkov said that everything depends on Kyiv and its curators, who seem to support the war to the last Ukrainian. "It does not depend on us. We have no problems creating a protective zone around the Zaporizhzhya NPP," Ryabkov added. However, last week, Russian officials refused to leave Ukraine's nuclear plant and establish a safety zone.