Russia continues sabotaging the world with its Zaporizhzhia NPP occupation.
Friday, December 9, 2022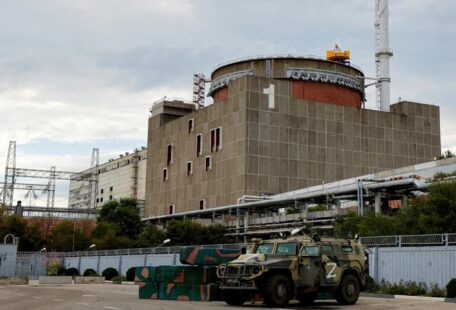 Russian troops have placed several Grad rocket launchers near power unit number six of the occupied Zaporizhzhia nuclear power plant, near the plant's dry storage of spent nuclear fuel, Ukraine's nuclear power generation company Energoatom said on Telegram. The operator said it worries the system may be used to shell the towns of Nikopol and Marhanets on the opposite bank of the Dnipro River. According to Minister of Foreign Affairs Dmytro Kuleba, Ukraine is moving step by step in full cooperation with the IAEA to establish a safety zone around the Zaporizhzhia NPP. However, this is extremely difficult to achieve with continual Russian missile strikes on the territory of Ukraine. "But there is a rule in diplomacy: nothing is agreed upon until everything is agreed upon", said the head of Ukrainian diplomacy.
Support UBN team