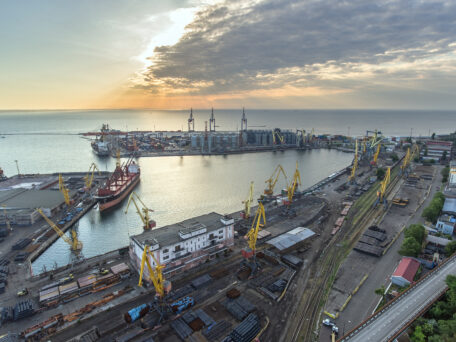 Friday, July 8, 2022
Romania has established a railway path to the Danube port to speed up Ukrainian exports.
 On Thursday, Romania launched a broad-gauge railway to the Danube port of Galati, which will help to deliver Ukrainian goods faster. The restoration work on the railway between the village of Giurgiulesti (Moldova) and the port of Galati began on June 6. They were completed ahead of schedule, announced the Romanian Minister of Transport Sorin Grindianu. Now, trains coming from Ukraine through Moldova can unload grain directly in the port of Galati without the need for transshipment at the border and can be transferred to barges or stored in silos at the port with a capacity of 25,000 tons.