Reznikov will meet with EU Defense ministers in Stockholm on March 7-8 to discuss further help for Ukraine.
Tuesday, March 7, 2023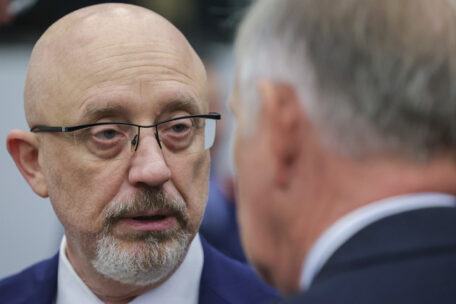 According to the schedule, in the first meeting, Ukrainian Defense Minister Oleksiy Reznikov will inform the EU ministers of the latest developments on the ground and the most critical priorities and needs of the Armed Forces of Ukraine. The second meeting will be devoted to discussing the EU-Ukraine military assistance mission. The military representatives of Poland and Germany will talk about how "the training is progressing and the challenges and opportunities for military training in this mission". In the third meeting, the ministers will discuss the options for quickening the supply and production of artillery munitions, which Ukraine urgently needs, joint procurement, and how to accelerate European industry's capacity to produce ammunition.
Support UBN team