Impact of Covid-19 on the Ukraine Economy
By Ukraine Business News in collaboration with DTEK Holding
The impact of COVID-19 on the Ukrainian economy
After the most difficult period that Ukraine experienced in the first half of 2020 due to the pandemic and strict quarantine, currently there are signs of economic recovery in the country. But some sectors of the economy are still under pressure and will require more time and efforts to become stable.
Ukraine has entered the heating season, which traditionally starts in mid-October, with record fuel reserves, according to acting Minister of Energy Olga Buslavets.Natural gas reserves reached a record 28.4 billion cubic meters as of Oct. 17, 2020, or 33 percent higher than for the same period last year. According to Andriy Kobolyev, gas storage facilities are 90 percent full, the highest number for the last ten years.Even better results showed reserves of coal – 2,8 million tons, almost doubling the result that the country had in 2019.
Ukraine's railway monopolist Ukrzaliznytsia carried 250.8 million tons of cargo for the first 10 months of the year, of 4.5 percent less if compared to the same period last year. At the same time, UZ carried 27 million tons in November, or seven percent more than in 2019.
"Today we transport 100 percent of cargo and there are plans only to increase the pace and volume of traffic," said Irakli Ezugbay, director of commercial work and logistics at UZ, the carrier reported on Nov.29.
The number of flights made by Ukrainian airline companies dropped by 63 percent compared to last year reaching only 37,800 by November, the State Aviation Administration of Ukraine reported on Oct. 7.Similar tendency of passenger traffic shortage showed Ukrainian railways. During the same period Ukrzaliznytsia transported 15.1million people, or 64 percent lower than it was last year.
As the electricity consumption was significantly lower in the country from January to June compared to the previous year, overall it decreased by 4.2 percent by the end of October and reached nearly 117960 million kilowatt hours.
The sharpest decline in electricity consumption was in Ukraine's machinery industry (-17.1percent), metallurgy (-7.4 percent), fuel industry (-5.8 percent), and transport (-14.8 percent). However, in some sectors of the country's economy there was still an increase in consumption despite the pandemic. Among those were the chemical industry (+14.4 percent) and households (+2.8 percent).
For the first ten months of the year, the country's exports fell almost by 5percent compared to the same period in 2019 reaching $30.8 billion, while the shortage of imports was 12.2 percent and reached $32.8 billion.However, as China accelerated it's construction projects, Ukraine exported 34.7 million tons of iron ore by September, 14.2 percent more than in 2019. China's share in export of Ukrainian iron ore was around 60 percent, followed by Poland (9.1 percent) and the Czech Republic (6.5 percent). For this period, iron ore exporters earned $2.9 billion, according to the GMK analytical center.
As a result of the economic crisis, the National Bank of Ukraine saved it's negative forecast in October for the country's GDP shortage – the figure will be cut by six percent, or by $8.5 billion.
The shortage of industrial production for the first ten months of the year reached almost seven percent, according to the State Statistics Service. The worst situation was in machinery (-20.4 percent), especially in automotive and electronics. On the other hand, the chemical industry and pharmaceuticals were not affected by the coronavirus crisis. Production there grew by six percent and one percent respectively.
In Ukraine, often associated as the world's breadbasket, the inflow of foreign exchange from the agrarian sector accounts for 40 percent of GDP. This year the agrarian exports already decreased by seven percent to $12.5 billion due to the lower harvest and reduced prices for grain, oilseeds and products, according to UCAB analyst Ivan Kolodiazhnyi. While producers still observed an increase in export of sunflower oil (+21 percent), wheat (+6 percent) and barley (+37 percent), other crops did worse this year – corn (-12 percent), soybeans (-48 percent) and rapeseed (-29 percent).
At the same time, this year Ukraine started to increase its agrarian import (mainly cheese, tobacco and feed product) – during January-October it reached $5.1 billion, almost 15 percent more than in 2019, Ukrainian agribusiness club (UCAB) reported on Nov.9.
Responsible for 13 percent in Ukraine's GDP, the domestic retail turnover increased by 7.3 percent by the end of October and reached $25.8 billion. Among leading regions of the country were Dnipropetrovsk, Kyiv, and Odesa. Luhansk, Chernivtsi and Ternopil oblast had the lowest figures in retail sales.
Since the beginning of 2020, amid an ambitious Big Construction program highly advertised by President Volodymyr Zelensky 3,926 kilometers of major roads and 82 bridges have been repaired in the country, head of state road agency Ukravtodor Olexander Kubrakov announced on Dec.2. It's already 4.5 times more if compared to what was done for the whole previous year.
While coronavirus forced thousands of people to leave their jobs during the lockdown this spring, unemployment in Ukraine skyrocketed. According to the State Employment Service of Ukraine, from March to October over 504,000 people became unemployed, 56percent more than in the same period last year.
"If last year there were three applicants for one job offer, this year there are already six applicants," reported the state agency.

2. Most affected industry
While the agricultural and metal industries have almost recovered globally from the COVID-19 pandemic and are expected to reach pre-pandemic levels in 2021, the energy industry will have much more lasting effects.
As prices for the U.S. crude oil went negative for the first time in history in April and have only partially recovered, revenues of key world players may be cut up to 85 percent this year compared with previous one, according to the International Energy Agency.
"When prices remain depressed for an extended period, policy makers need to find solutions so their economies can adjust smoothly to a new normal," said Ayhan Kose, acting vice president of World Bank Prospects Group.
Oil prices are expected to reach $44 per barrel next year, the World Bank reported on Oct.22.
As the crisis severely hits the fossil fuels market amid the global tendency of developed countries to decrease carbon emissions, renewable energies come to the fore.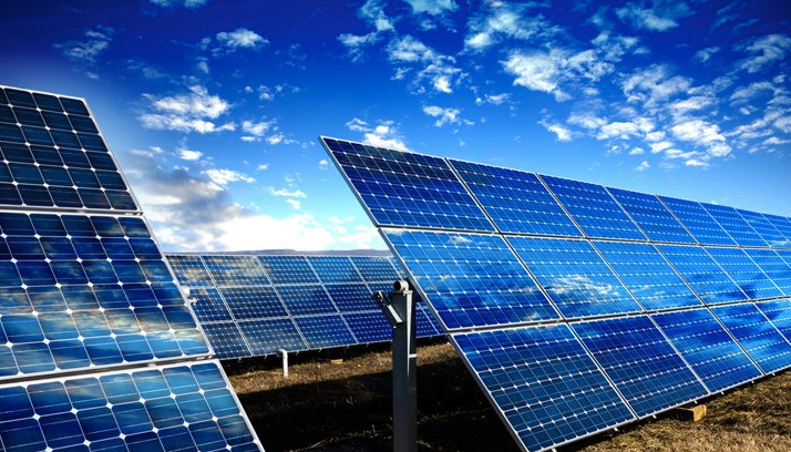 "The era of global oil demand growth will come to an end in the next decade," said Fatih Birol, the executive director at Paris-based International Energy Agency. "I see solar becoming the new king of the world's electricity markets."
But Ukraine's green energy sector, responsible for 8.1 percent of total country's electricity generation (coal-fired power stations and nuclear power plants – 32.8 percent and 52.6 percent respectively, hydropower plants – 5.2 percent), is going through the worst crisis in its short history. As of the end of November, the state owed $330 million to renewable power producers. This was announced by the newly appointed acting Minister of Energy Yuriy Boyko.
Moreover, on July 31, President of Ukraine Volodymyr Zelensky signed a bill on reducing tariffs for solar and wind power plants by 15percent and 7.5percent respectively.
A sector that has generated 25 percent of the nearly $ 60 billion of total foreign direct investment in the country over the past three decades, now struggles from misunderstanding what to do next.
"Any retroactive action like this is very unfortunate," said ambassador of Norway to Ukraine Erik Svedahl during the Energy Talk discussion organized by the European Business Association and the Kyiv Post on Nov.4.
 "We are lagging behind on our payments… If there had been political will, this could have been fixed in a very short time," added Carl Sturen, managing director of Vindkraft, wind power developer Ukrainian based wind power development and investment company.
As an option to get out of the energy crisis, Ukraine needs to launch an electricity market, so private companies could sell the power electricity at market prices to the grid, but not at prices set by the government, managing director at the Energy Industry Research Center Oleksandr Kharchenko proposed during the discussion.
Another possible way to decrease risks in the energy sector for Ukraine is to cooperate with the European Union within the Green Deal. For example, Ukraine might produce emission free hydrogen by Energoatom and sell it to the EU countries and not depend on shortage of feed-in tariffs for renewables.
"A lot of people are thinking about how to start something new," Kharchenko said.
3. Forecasts on economic recovery
In October, the National Bank of Ukraine forecasted that the country's GDP will shrink by 6percent this year, but will grow by 4.2 percent next year. At the same time, inflation will end this year at 4.1 percent and rise to 6. 5percent next year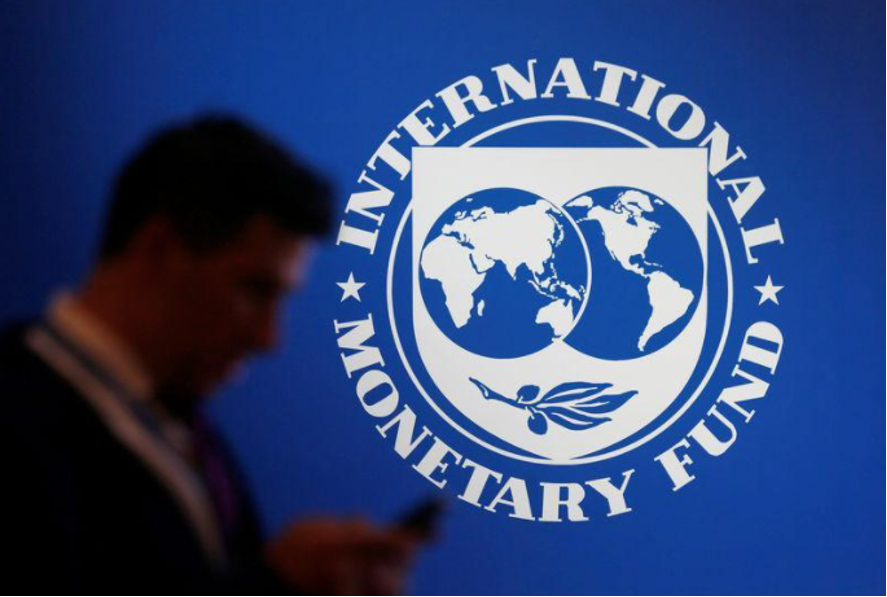 Meanwhile, the International Monetary Fund gives a slightly worse prognosis – it expects Ukraine's GDP to fall 7.2 percent this year, but it's already higher if compared to minus 8.2 percent the Fund forecasted earlier in June.
According to the NBU forecast, the country's international reserves will end this year at $29.1 billion, then rise next year to $29.5 billion assuming IMF disbursements resume.
Public and publicly guaranteed debt is now at 63 percent of GDP while starting next year, it will decline by 2-3 percent annually.
If Ukrainian government decides to impose another lockdown amid the rapidly growing number of newly detected cases of coronavirus disease, which already reaches 15,000-16,000 per day, most affected will be small and medium businesses (SMEs), according to Dmitry Boyarchuk, executive director of the Center for Social and Economic Research.
According to Hlib Vyshlinsky, executive director at Centre for Economic Strategy, "it will be extremely painful for such businesses, since we do not have real mechanisms of state support, unlike in developed countries."
In Ukraine businesses often have to solve problems caused by the Covid-19 pandemic on their own. According to the recent study made by London-based market research company Kantar, measures of financial state support for businesses in Ukraine evaluated as much worse than in the EU.
While only 6 percent of companies participated in a survey were satisfied with how Ukrainian government supports business during the pandemic, in the EU countries the figure reached 37 percent.
For example, the German Bundestag allocated 750 billion euros for social packages to support businesses and citizens. Within one of the programs called Kurzarbeit, the state covers 60percent of the employee's salary or 67percent for employees who have children.
The UK government has relaxed bankruptcy laws to allow businesses with debts appeared due to the quarantine to continue operating. Plus, in March, the Bank of England cut the rate from 0.75 percent to a record low at the time 0.25 percent. As a result, it's easier to pay off loans as mortgage and loan interest rates also drop.
In order to restore Ukraine's economic growth, a number of the country's companies – DTEK, Farmak, Caparol Ukraine, Ukrenergo, INFOTECH, BASF Ukraine, Kernel, Scania Ukraine  – have signed on Dec.9 the memorandum on Joint Anti-Corruption Actions in Ukraine initiated by the UN Global Compact.
Maxim Timchenko, CEO of DTEK, sees it as an "important initiative that creates additional opportunities to reduce corruption in the country" and to make a serious step towards European integration.
"A transparent business environment in Ukraine is the most important condition for making decisions about investments and business development," he said.
Following the memorandum companies agreed to do business "honestly, transparently and in compliance with the law." It also includes guarantees on safe and healthy working conditions for employees,  and to handle production waste ecologically and accordingly to all standards.