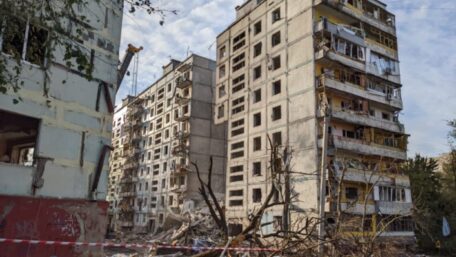 Monday, October 10, 2022
Putin's revenge for the Crimean bridge took the lives of 13 people in Zaporizhzhia.
 According to Ukraine's air force, the southern city was hit by six Russian cruise missiles and 16 S-300 anti-aircraft missiles. The cruise missiles were fired from Russian Tu-22M3 and Su-35 fighter jets inside Russian-held areas of the Zaporizhzhia region. As a result of the attack on Zaporizhzhia, 13 people died, including a child, and 89 people were injured, including 11 children, reports Deputy Head of the Office of the President of Ukraine Kyrylo Tymoshenko. According to the deputy, the search and rescue operations are ongoing, with rescuers continuing to rescue people from the rubble.