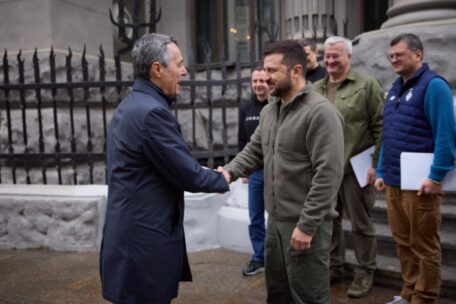 Friday, October 21, 2022
President Zelenskyy expects to create an international compensation mechanism for Ukraine by the end of the year.
"We have agreed on close cooperation within the UN regarding Ukrainian initiatives to create a compensation mechanism and a special tribunal. I am certain that we will strengthen cooperation in all spheres: political, economic, on international platforms, and in humanitarian aid," Volodymyr Zelenskyy emphasized, talking with the President of Switzerland, Ignazio Cassis. Zelenskyy noted that Ukraine has already frozen the assets of many Russian Federation citizens. The issue of Ukraine's compensation will be considered on October 25 at a conference in Berlin.