Poland will work with Slovakia to transfer MiG-29s to Ukraine.
Friday, March 10, 2023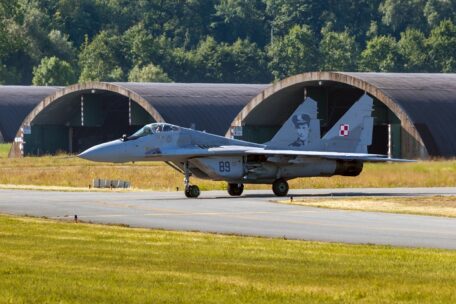 The Slovak government will formally decide on this issue in the coming days, said Slovak Defense Minister Jaroslav Nagy. Moreover, Poland has officially agreed to send the MiG-29 together with Slovakia, said Polish Defense Minister Mariusz Blaszczak. It should be noted that Slovakia expressed its readiness to provide MiG-29 fighters to the Armed Forces of Ukraine at the end of last year but has not made an official announcement yet. Military and political experts say these jets can be used to eliminate cruise and Kalibr missiles. In addition, they would strengthen Ukraine's air defense and the Ukrainian army's offensive capabilities. Moreover, Polish government officials noted that the Ukrainian armed forces will switch to NATO standards and use the F-16 in the future, so Ukrainian pilots need training now.
Support UBN team