Poland is trying to solve logistical problems in transporting grain from Ukraine to the country's seaports.
Friday, July 8, 2022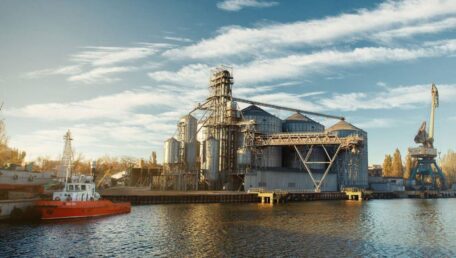 During a meeting between the Poland Ministry of Agriculture and the Ukrainian Interdepartmental Group, participants analyzed the situation regarding the possibility of transporting agricultural and food products from Ukraine's territory, reported Ukrinform.  Logistics problems were discussed with regard to three main areas: border crossings, railway transport, and seaports. The most urgent tasks are the further improvement of border post operations and the possibility of constructing temporary warehouses on the border with Ukraine. The parties also discussed the importance of improving the possibilities of railway traffic that will accommodate the railcars that Ukraine already possesses so that grain can be transported directly to the port in Gdańsk without transshipment. In addition, the possibility of building a grain terminal with a storage area of ​ 100,000 tons was also discussed to make it possible to export both Ukrainian and Polish grain on a large scale.
Support UBN team