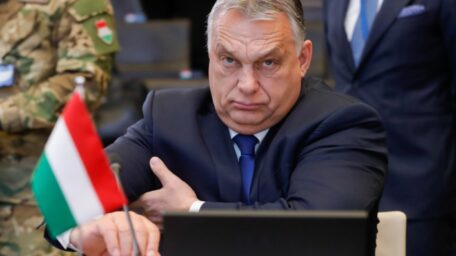 Friday, June 3, 2022
Poland is concerned by Hungary blocking the sixth package of sanctions against Russia.
Polish government spokesman Piotr Mueller expressed concern over Hungary's position on the sixth package of EU sanctions against Russia. "We unequivocally call on Hungary not to block this process anymore. Although the European Council's decisions were unequivocal, Poland and other EU countries want to adopt these draft sanctions package as soon as possible," Mueller said. At a meeting of EU permanent representatives in Brussels, Hungary reportedly expressed several objections to the sixth sanctions package the European Council agreed on the day before.