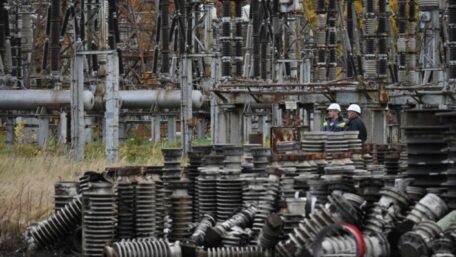 Tuesday, November 1, 2022
On Monday, Russian forces launched more than 50 cruise missiles against Ukraine.
 Russian forces launched over 50 cruise missiles against Ukraine, and 44 were intercepted, Ukraine's air force said. More than 50 X-101/X-555 cruise missiles were launched from Tu-95/Tu-160 strategic aviation missile-carrying aircraft north of the Caspian Sea and the Rostov region. Russian missiles targeted the capital, Kyiv, including essential civilian infrastructure, leaving parts of the city without water and electricity. Explosions were reported in regions including Kharkiv, Zaporizhzhia, Kremenchuk, and Vinnytsia. In addition, Russia's military struck the Dnipropetrovsk region with artillery and drones overnight, hitting residential buildings, other facilities, and energy infrastructure.