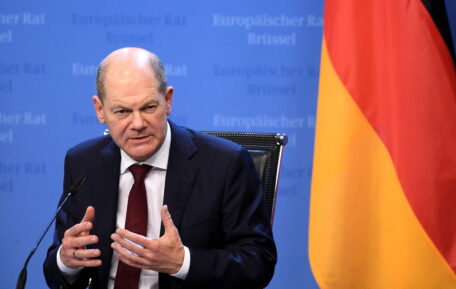 Thursday, June 23, 2022
Nothing about Ukraine without Ukraine.
German Chancellor Olaf Scholz said that only Ukraine should decide on its future and opposed any agreement not endorsed by Kyiv. "Ukraine – and only Ukraine – decides what suits them. Nothing about Ukraine without Ukraine! We are far from negotiating with Russia because Putin believes in a dictated peace. Therefore, it is all the more important that we stick to the course," Scholz wrote on Twitter. He also stressed that the EU, NATO, and the G7 should send a signal at the upcoming summits that the world's democracies stand together in the fight against Putin's imperialism. "There is a signal of solidarity and determination from international summits. The turning point is the mandate to act: our country, Europe, the international community – and Germany will play a central role in this!" said Scholz.