Newly appointed British Foreign Minister David Cameron visits Ukraine.
Monday, November 20, 2023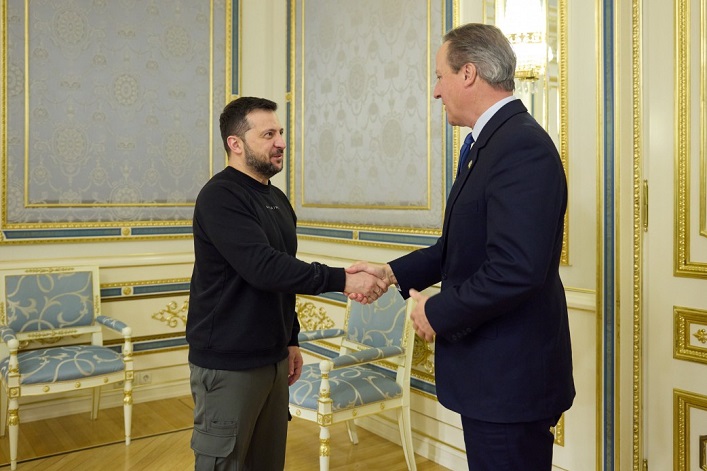 "With my visit, I want to say that we will continue to provide moral, diplomatic, economic, and, above all, military support, which is necessary – not only this year and next, but for as long as it is needed," Cameron emphasized.
President Zelenskyy enthusiastically praised Ukraine's defense cooperation with Britain, which allows the Armed Forces to defend Ukraine against an attack by an aggressor utilizing long-range weapons.
Zelenskyy and Cameron also discussed the security situation in the Black Sea and the continuation of the alternative grain corridor. Zelenskyy thanked partner countries for their active support of the route's operation and joint efforts to introduce insurance for civil vessels.
The parties agreed to implement joint multilateral and bilateral initiatives to promote the Ukrainian peace formula and develop security guarantees. Particular attention was paid to the issues of Ukraine's Euro-Atlantic integration and Britain's support for Ukraine's movement towards NATO membership.
Support UBN team