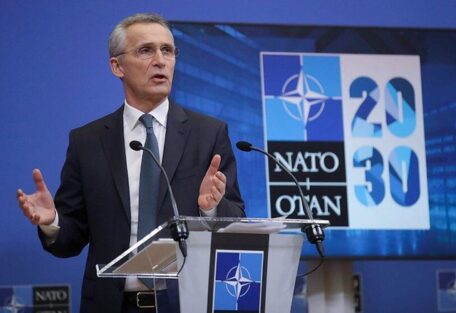 Wednesday, November 30, 2022
NATO has open doors for Ukraine's membership in the alliance.
The consensus that Ukraine will become a member of the alliance remains in place. Currently, the main focus is to support the country's struggle for liberation against the Russian military, said NATO Secretary General Jens Stoltenberg during the GMF Bucharest Forum. At the same time, Stoltenberg emphasized that the alliance pursues an open-door policy not in words, but in deeds. "We demonstrated this with the recent acceptance of Montenegro (2017) despite Russia's protests. This demonstrates that Russia does not have the right to veto. Thirty allies and the candidate country decide membership, and no one else," Stoltenberg noted.