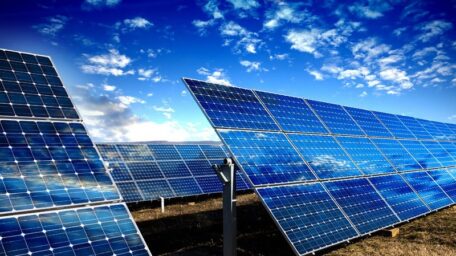 Thursday, January 13
Naftogaz will spend up to UAH 200 M on solar power plants.
The State company will allocate up to UAH 200 M ($7.27 M) to install small solar power plants in Donetsk, Luhansk, and Kherson regions. By its order adopted on January 12, the government obliged Naftogaz to implement a social program in order to restore the well-being of the residents of these three regions. In particular, the installation of such power plants on the buildings of social infrastructure and law enforcement agencies is envisaged, reported epravda.