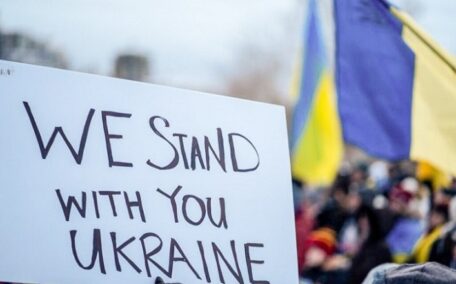 Thursday, December 15, 2022
Most EU citizens support aid for Ukraine in its war against Russia.
The majority of citizens in the EU member states approve of the EU's support for Ukraine following the full-scale invasion of the Russian Federation, according to Eurobarometer survey data. The highest level of support is in Sweden (97%), Finland (95%), the Netherlands (93%), Portugal (92%), and Denmark (92%). Even 10 months after the start of the war in Ukraine, support for both sanctions against the Russian government and financial, military, and humanitarian aid to Ukraine remains high at 73%. The survey also confirms European citizen's unwavering commitment to supporting Ukraine and to the values on which the European Union is built. When asked what values the European Parliament should protect, first of all, respondents most often mention democracy (36%), protection of human rights in the EU and around the world (29%), and freedom of speech and opinion (28%).