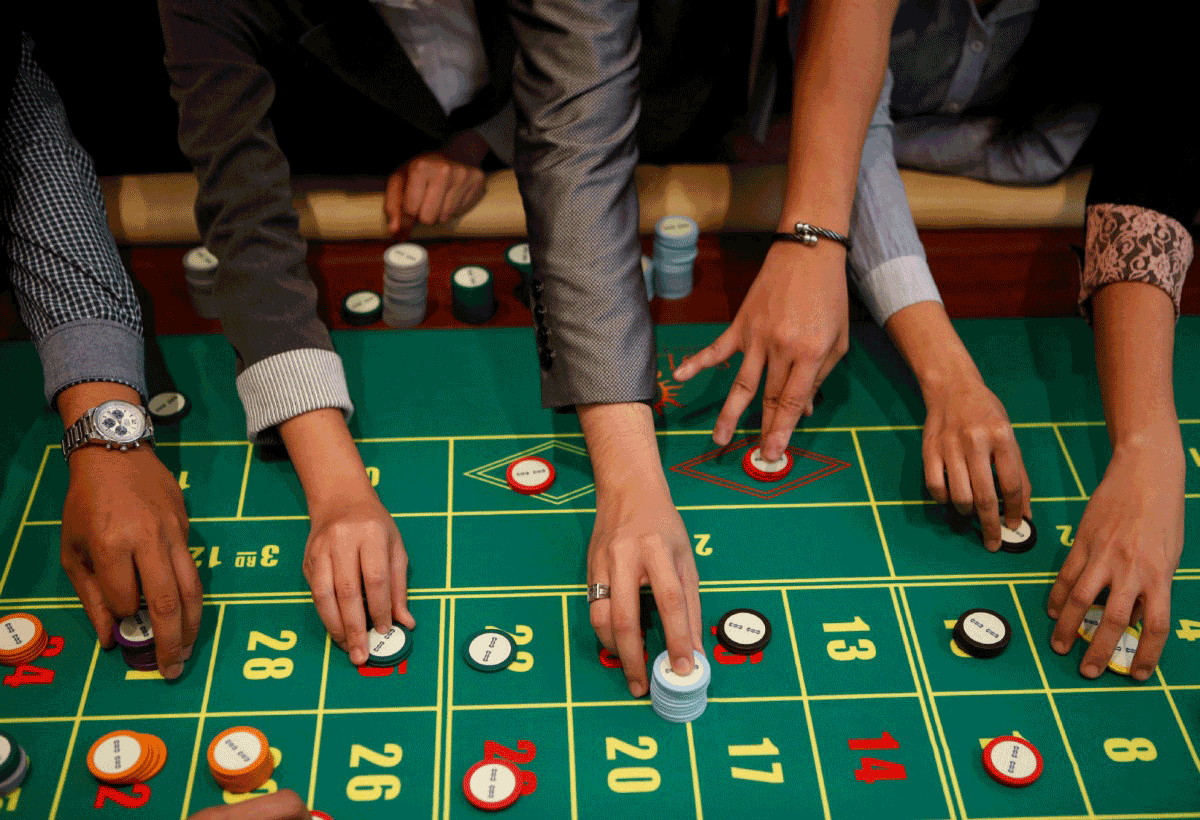 Wednesday, August 12 – President Zelenskiy signed the gambling law
Gambling Legalized in Ukraine...Foreign Film Production to be Tax-Free...Three Chinese Container Trains in Three Days...EasyJet May Start Flying to Ukraine This Fall...Odesa Opens a (Back) Door to the EU...
Wednesday, August 12
President Zelenskiy signed the gambling law yesterday, ending Ukraine's decade-long ban on casinos and slot machines. The law restricts casinos to five-star hotels in Kyiv, and to four- and five-star hotels outside of Kyiv. Slot machines will be allowed in three-, four-, and five-star hotels. Billboard advertising is banned. Only people aged 21 or over are allowed to gamble. A portion of house winnings from gambling operations go to a new health, sports and culture fund.
Two days after the Rada passed the gambling law, on July 14, a nationwide poll found that 61% of the 2,000 respondents opposed legalizing gambling. Across the political spectrum, there was more support for legalized gambling among younger voters and among supporters of Golos, European Solidarity and Zelenskiy's Servant of the People parties.
President Zelenskiy has signed a law dropping Ukraine's 20% VAT from the production of videos, films, TV programs, cartoons and commercials for export. Zelenskiy, who owns his own production company, predicts foreign productions will boost hotels, restaurants, transport companies and law firms. He says: "It will also have a positive effect on the popularization and improvement of Ukraine's image in the world, in particular, to improve its investment attractiveness in other sectors of the economy."
Twelve distilleries of Ukrspirt, the state alcohol producer, may be next in line for privatization, Dmytro Sennychenko, chairman of the State Property Fund, said yesterday at the opening in Kyiv of AgroExpo 2020. Until the state monopoly on alcohol production was abolished earlier this year, Ukraine's production of 'cooking' alcohol had quadrupled during the 2010s. For the Ukrspirt privatization to be successful the government must first approve the Alcohol Reform and Development Program, regulations which will provide for the procedure and conditions of sale.
Uniper, the Dusseldorf-based energy giant, says it may have to impair a loan to Nord Stream 2 if US sanctions kill the Russia to Germany Baltic gas pipeline. "The worst case would be, of course, if (Nord Stream 2) would never be finished and then, of course, the question is: can we get our money back or not?" Chief Executive Andreas Schierenbeck said on an analyst call yesterday, according to Reuters. Uniper has committed to fund up to €950 million, or 10% of the €9.5 billion project. Schierenbeck did not say how large the threatened loan is. A loan is considered 'impaired' if it is probable that an institution will be unable to collect all amounts due, according to the original terms of the loan agreement.
Today, the third Chinese container train in three days is to arrive at Kyiv's left bank Liski train depot. The trains take 15 days to travel 9,000 km from China, through Kazakhstan or Mongolia and Russia, to Ukraine. Noting growing interest from Ukrainian companies exporting to China, Ivan Yuryk, acting CEO of Ukrzaliznytsia said: "A significant number of importers and exporters have become interested in the availability of this service."
A record 1,232 China-Europe trains rolled in July, a 68% yoy jump, reports Xinhua from Beijing, citing China State Railway Group. With 40 trains plying the route daily, cargo was up 73% yoy, to 113,000 containers. Of the trains 724 went from China to Europe, up 74%. And 508 went from Europe to China, up 60%. Despite the coronavirus pandemic, this traffic has grown by double digits for every month since March.
Poland issued 44% fewer visas to Ukrainians during the first half of the this year, compared to the same January-June period last year, reports the Warsaw Business Journal. The drop to 270,000 visas is not as dramatic as it seems because Poland suspended residency rules during the epidemic, meaning that "a large part of Ukrainians simply did not leave Poland." Krzysztof Inglot, head of Personnel Service, a Polish employment agency, says: "Those who were already in our country had the opportunity to extend their stay…There is [now] an influx of new employees from the East, who are ready to undergo a two-week quarantine in order to work in our country."
This fall, Ryanair plans to launch two more Poland-Ukraine flights: from Lviv to Poznan and from Kharkiv to Warsaw. Ryanair, Europe's largest carrier, also plans to increase frequencies out of Kyiv Boryspil to the seven Polish cities it served before the quarantine restrictions of last spring.
Germany's FlixBus, the Europe's bus transport operator, is opening its fourth Ukraine-Poland route: Kyiv-Warsaw, with stops in Zhytomyr, Rivne and Radom (Poland). Aimed at low budget tourists and migrant workers, FlixBus also offers three buses from Ukraine to Germany.
Britain's EasyJet, one of Europe's largest low-cost airlines, may start flights between Italy and Ukraine by October. In late July, shortly, after Italy and Ukraine fully liberalized air traffic, ENAC, Italy's Civil Aviation Authority, authorized the Austrian unit of easyJet to operate 12 weekly flights to Ukraine. EasyJet's Italy bases are in Naples, Milan Malpensa and Venice Marco Polo.
Ernest Airlines is to be reborn this fall as a regional Italian carrier. Until the Milan-based airline went bankrupt last January, it operated 13 routes between Italian and Ukrainian cities. Ukraine's travel press is welcoming the news that the discount carrier is to emerge from bankruptcy. Italy's Naviganti site notes that the fleet of the new Ernest will be 16 Franco-Italian-made turboprops. These regional planes seat 70 and have a range of 1,500 km. The flight distance from Milan to Kyiv is 1,700 km.
Austria, Georgia, Lithuania, Slovakia, and Canada have returned to Ukraine Health Ministry's "Green" list. Travelers arriving from these countries do not take Covid-19 tests or self-isolate. Most countries in the world – 105 – are on Ukraine's "Red" list. This includes: US, Cyprus, Israel, Spain, Poland Romania, Bulgaria, Greece, Estonia and the Netherlands. A 1,300-word article in the Kyiv Post outlines protocols for entering Ukraine.
Through Aug. 30, Ukraine has closed its two road checkpoints for entry into Russia-controlled Crimea, purportedly to control coronavirus. Only Crimean residents with Ukrainian passports are allowed to enter Crimea. Ukrainians who live on the mainland can return home. Although Russia's annexation of the peninsula in 2014 radically cut Ukrainian tourism to Crimea, several hundred thousand Ukrainians travel to Crimea every summer, largely to visit friends and family and to check on their properties. There are no flights, ferries or trains between Ukraine and Crimea.
The cross-Danube ferry linking Orlivka, Odesa oblast, and Isaccea, Romania started service this week. Operating hourly, from 8 am to 8 pm, the ferry now carries only trucks. Passenger cars should start at the end of August, Yuri Dimchoglo, a co-investor in the project tells the Center for Transportation Strategies. Fares are: passenger – €1; motorcycle – €2; car – €15; minibus €25; big truck – €50. The ferry cuts out a 2-hour, 100 km drive with two border crossings – Moldova and Romania. With passport control stations on both banks of the Danube, the ferry is Odesa's first border crossing with the EU.
From the Editor: On one hand, it's nice to see transportation companies looking beyond Covid to forge new ties between Ukraine and the EU. But, only the naïve think that Ukrainians go to Poznan or Radom for fun and leisure. The corona crisis was a wakeup call for the vibrant economies of Eastern Europe as to how much they depend on Ukrainian workers. As long as Ukraine's political elite follow business as usual and mid-level bureaucrat slow walk reforms, workers will vote with their feet – westward. As they said in Rio during one of Brazil's perennial crises of the 1990s– o último a sair, apague as luzes do aeroporto! – the last one out, turn out the lights at the airport!   –With Best Regards Jim Brooke