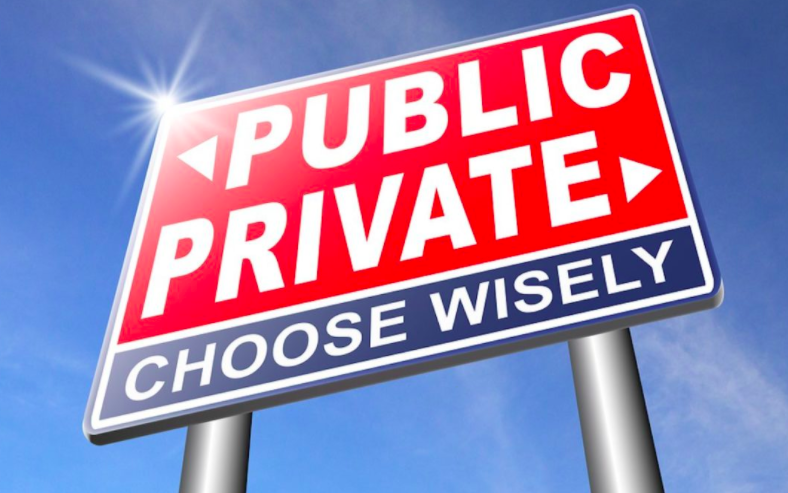 Thursday, August 13 – Cabinet of Ministers of Ukraine: 200 More State Companies to be Privatized
200 More State Companies to be Privatized...Plans for a $3 billion, 150 km Kyiv Ring Road...Ze Signs Derivatives Law...Flights Leave Kyiv Sikorsky Half Full...
About 200 more state companies will be transferred to the State Property Fund for privatization, the Cabinet of Ministers decided yesterday. The companies are either unprofitable or are used "for various shady schemes," Economy Minister Ihor Petrashko told reporters after the meeting. At the same time, the government is cutting by one third – to 200 – the proposed list of state companies exempted from privatization, Prime Minister Shmygal said during the Cabinet Meeting.
Until the coronavirus pandemic started, several foreign investor groups had planned to come to Ukraine this summer to study state companies scheduled for sale. Dmytro Sennychenko, head of the Property Fund, estimates that about half of Ukraine's 3,000 state companies are bankrupt and will be liquidated. The others will be sold at public, electronic auctions, largely as is. To help foreign investors, the Fund has set up a bilingual Ukrainian-English website with 'data rooms' on each property up for sale. To speed the sale of distilleries from Ukrspirt, the state alcohol producer, the Cabinet of Ministers yesterday passed a key package of regulations setting sale conditions.
Ukravtodor presented yesterday a project to build $3 billion, 150km, three quarter circle Kyiv ring road. Designed to intercept traffic about 40 km outside capital, the bypass would link all major international highways that converge on Kyiv – from Kovel, Lviv, Odesa, Boryspil, Kharkiv and Chernihiv. Designed to carry 300,000 cars a day, the bypass road would include a new, 6 km bridge over the Dnipro, to be built south of Pivdenniy (South) Bridge. At the presentation, the national highway agency announced a tender for the first of six sections: a 35 km stretch between the Kyiv-Lviv and Kyiv-Odesa highways. If full financing can be arranged, the new ring road could be completed by 2030.
A US company is negotiating with Mykolaiv regional authorities to build a $250 million waste recycling plant for the entire region, Alexander Stadnik, regional head, tells NikVesti, a local news site.  For convenience, the plant would be located in Nova Odesa district, in the center of Mykolaiv oblast, reports Delo.ua. Stadnik did not identify the company, but said it is ready to start investing.
Fighting to preserve a joint venture with a Chinese company to control Ukraine's aircraft engine maker, Ukraine's DCH conglomerate told Reuters and NV business news site yesterday that it has signed an agreement to buy "more that 25% of shares" in the company, Motor Sich.  Addressing fears that design and production would move to China, DCH, a Kharkiv-based group, told NV: "DCH will have the right to veto key business decisions." NV speculated that joint venture idea was developed last November during a meeting in Kharkiv between Oleksandr Yaroslavsky, owner of DCH, and Jack Ma, founder of China's Alibaba Group. DCH says Ukraine Antimonopoly Committee should decide on the case by the end of this year.
President Zelenskiy signed a law creating the legal and regulatory framework for derivatives – the financial instrument that helps to provide hedging opportunities against prices, interest rates or currency rate movements. Scheduled to go into effect next July 1, the law would allow such derivatives as swaps, which will allow Ukrainian banks, farmers and manufacturers, to hedge their foreign exchange exposures. Required under the IMF's current standby agreement with Ukraine, the law was drawn up by the National Securities and Stock Market Commission working with experts from the EBRD.
Timur Khromaev, head of the Commission, said of the derivatives law: "It represents a big step forward in creating the conditions in which our economy can move to a more sophisticated stage of development." Matteo Patrone, EBRD's regional Managing Director said: "The new law will contribute to the establishment of a derivatives market in Ukraine. This is a major step forward to putting Ukraine on investors' radar screens."
The day after President Zelenkiy signed the law legalizing gambling, Parimatch, the largest betting company in Ukraine, announced that it will bid for hotel casino licenses in Ukraine. Founded in Kyiv in 1994, Parimatch has moves largely online, accepting bets on sporting events, e-sports, elections, show business, Eurovision and the Nobel Prize. With 1,600 employees, the company largely operates in Ukraine, Belarus, Kazakhstan, Russia and Cyprus, where it has its headquarters.
The Finance Ministry raised the equivalent of $366 million in its weekly government bond auction Tuesday – virtually the same amount as one week earlier. To keep, hryvnia rates from rising, the Ministry rejected the equivalent of $75 million worth of bids. Interest rates were little changed with 4-month bonds going for 7% and 2-year bonds going for 10%. By contrast, the Ministry satisfied 26 of 27 bidders for 1.5 month USD-denominated bonds at 3.6%.
Concorde Capital's Evgeniya Akhtyrko concludes: "There is no improvement in the sentiments of the broader circle of market players regarding the risk level of UAH debt at the moment."
Planes left Kyiv Sikorsky Airport half full last month. In July, Kyiv's right bank airport handled 1,314 flights — 48% the number of flights of one year earlier. But the number of passengers was only 52,400 – 20% the level of one year earlier. The most popular international destinations were: Warsaw; Tivat, Montenegro; London Luton; Minsk; Dalaman, Turkey; Wroclaw, Poland; Bodrum. Turkey; and Tirana, Albania.
SkyUp Airlines returned in July to 50% of its pre-coronavirus traffic levels. Operating 704 domestic and international flights from Kyiv Boryspil, the low cost airline carried 96,407 passengers in July.  Of its regularly scheduled foreign destinations, Albania was more popular than Bulgaria. For charters, Turkey was more popular than Egypt.
Air Astana resumes flights between Almaty and Kyiv Boryspil next Wednesday. From Almaty, the Kazakh national carrier flies to 26 destinations, including Beijing and Delhi. Air Astana suspended flights to Ukraine five months ago.
The day after President Zelenskiy signed a law giving tax breaks to foreign film productions, Kyiv City officials announced a list of streets to be closed Aug. 12-25 for the filming of a Jean-Claude Van Damme film — 'The Last Mercenary.' Since most of this Netflix 'comedy action movie' takes place in France, it appears that Kyiv will be dressed up to look like a French city. Van Damme, a Belgian, is known to American fans as 'The Muscles from Brussels.'
From the Editor: The attitude at the Kyiv headquarters of the State Property Fund is to move state companies out the door. Fund Head Sennychenko is frank that he has neither the time nor the resources to clean up 3,000 companies before sale. For Eastern Europe, this will be the region's last big privatization sale (assuming Tyrannosaurus Rex prevails in Belarus). For investors in Ukraine, all Sennychenko can promise is transparent presentations and honest auctions. Properties will be presented as is, poison pills and all. Compared to the Wild East, shoot 'em up days of Russia's privatizations in the early 1990s, Kyiv-in-the-time-of-corona is mildly inconvenient, but not a physical risk. With Best Regards Jim Brooke