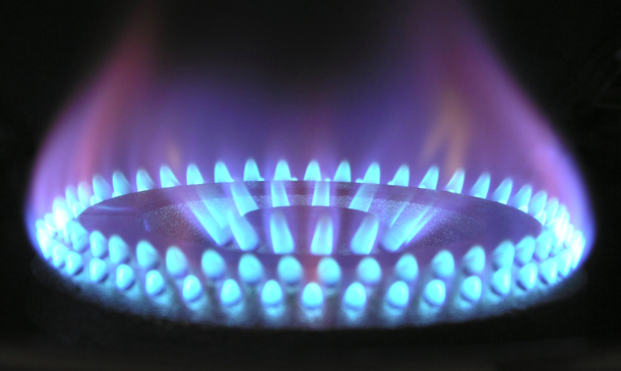 With Russia's 10-year gas transit contract due to expire at 9 am Kyiv time tomorrow, a lead Ukrainian negotiator says talks finished yesterday morning in Vienna. "Today at 5:28 a.m. we completed an almost round-the-clock 4-day negotiation marathon with Gazprom in Vienna," Sergiy Makogon, general director of the new company Operator of the Gas Transmission System of Ukraine, wrote on his Facebook page. Gazprom did not comment on the outcome of the talks. Hours later, Makogon flew to Vienna to sign an operator agreement with Slovakia's Eustream, the main recipient of Russian gas flowing across Ukraine.
To clarify an agreement, Naftogaz created an online Gas Information Center. But as of late Monday night, no clarification was provided by speakers. "The 10-year transit contract between Naftogaz and Gazprom expires on January 1 at 09:00," Ukraine state oil and gas company said. "In these conditions, it is extremely important to avoid the dissemination of unverified and conflicting information…Daily briefings are planned with the participation of the leaders of Naftogaz, the operator of the gas transmission system of Ukraine, key government officials, as well as Ukrainian and foreign industry experts."
Clearing one legal obstacle, Ukraine's Cabinet of Ministers formally authorized Naftogaz on Monday to sign a gas transit contract with Gazprom. Clearing a second obstacle, Ukraine and Gazprom signed a confidential settlement over a 2017 Kyiv court decision to fine Gazprom $7.9 billion. Gazprom withdrew its claims and Ukraine did not pay any money, Ukraine deputy justice minister, Ivan Lishchina, wrote on his Facebook page. The settlement was signed by Ukraine's Justice Minister Denys Maliuska and by Elena Burmistrova, director-general of Gazprom Export.
General Electric is to supply 40 new diesel locomotives to Urkzaliznytsia in 2020, the Infrastructure Ministry reported Monday. The deal, worth an estimated $200 million, is to include maintenance for 70 TE33AC locomotives – the 40 new ones and 30 supplied last year. In Feb. 2018, Ukrzaliznytsia and GE signed a framework agreement to supply 225 locomotives through 2034. The latest deal was signed by Ukrainian officials and a representative of Wabtec Corp. which bought GE's transportation last February. Yevhen Kravtsov, CEO of the state railroad, said the new locomotives are the workhorses of the system, carrying a disproportionate amount of freight and saving the US $4 million a year in diesel costs.
Italian aviation authorities say they will suspend the operating license of Ernest Airlines, the Milan-based low-cost carrier, starting Monday, Jan. 13.  Because the suspension is not safety-related, the Italian Civil Aviation Authority said it was allowing Ernest to fly for two more weeks during the heavy travel season.
Over the last two years, Ernest aggressively developed the Ukraine market, offering flights from Kyiv Sikorsky to six Italian cities, from Lviv to four, from Kharkiv to two, and from Odesa to one. In October, Ernest opened an office in Kyiv and announced plans to station two Airbus at Kyiv Sikorsky next spring and to open five new routes from Ukraine to Italy. But in December, disappointing passenger numbers took their toll and Ernest announced it was ending flights from Kharkiv. The airline hopes to win the revocation of the suspension by Jan. 13.
With Germany-Ukraine trade increasing, Germany has increased its permits for Ukrainian truckers by 12%, to 90,000 in 2020. By contrast, Poland slashed its Ukrainian trucker permits by 38% in 2019, to 160,000. Ukrainian truckers that the move was an attempt to induce Ukrainian drivers to emigrate and drive for Polish companies.
To cut air pollution and ease traffic jams, the Rada approved in the first reading a bill to ban trucks from entering Ukraine's 20 largest cities during rush hours – from 6 a.m. to 11 a.m. and from 5 p.m. to 9 p.m. During weekday rush hours, trucks weighing more than eight tons will be banned from all cities with more than 250,000 people.
Ukraine customs officers now use drive-through scanners to check trucks at seven EU checkpoints. A scanner cuts the time to check a truck by 90%. The new State Customs Service says that, on taking over border control last fall, officials discovered several new scanners kept in storage.
Foreign companies are invited to monitor road construction projects in Ukraine in 2020, Ukravtodor announces. "Next year, the quality of all key road projects will be monitored by independent international companies whose expertise is recognized in the world," Oleksandr Kubrakov, head of the state highways agency, writes on Facebook. In a pilot project, a Viennese civil engineering company, iC consulenten Ziviltechniker GesmbH, is to audit work on 750 km of national roads that run from Boryspil to Mariupol, on the Sea of Azov.
To cut dependence on cement imported from Russia, the Cabinet of Ministers has adopted a decree regularizing and encouraging the use of metallurgical slag and coal fly ash to pave roads. Priority will be given to the industrial southeast: Dnipropetrovsk, Donetsk, Kirovohrad, Luhansk, Mykolaiv, and Zaporizhzhia.
On the Kyiv-Lviv highway, new Weight in Motion sensors confirmed what motorists already know: there are monster trucks out there. For Ukravtodor, the top offender is a green cab truck hauling crushed stone that was recorded nine times carrying excess weight – an average of 21 tons. The largest overload detected was 49 tons. During the November test period, the total excess cargo carried by trucks on the highway was 6,000 tons – the equivalent of 14 "Motherland" statues. To save lives and to save highways, by the end of 2020, about 100 Weight in Motion sensors are to be installed across Ukraine.
To keep track of snowplows, Ukravtodor has installed GPS trackers on 500 plows. To maximize plowing and salting, it is encouraging to private road contractors to join the program. Kubrakov, the highways agency head, said: "The GPS control system will allow real-time viewing of all the equipment that is used on roads of national importance. We will be able to check whether the equipment has left for cleaning or topping the roads."
Ukravtodor is working with the Waze navigation system in a pilot program in Lviv and Dnipropetrovsk to collect information about road conditions, such as snow, ice, dangerous potholes, and accidents. "From now on, all complaints about highways from users of the program are collected in a single database, which is accessible to the road service in real-time," the highways agency says on Facebook. The program is to be expanded nationwide in 2020.
As the winter holiday driving season starts, the National Police remind drivers that 2,716 people were killed and 26,000 were injured in 130,000 traffic accidents in the first 10 months of this year. By comparison, the Kyiv Post reports 72 Ukrainian soldiers were killed through the end of August.
From the Editor: Novoe Vremia asked me for my Black Swan forecast for Ukraine's economy for 2020. Being a contrarian, I offer three White Swans: 1) Building on the 5-year gas deal, Russia and Ukraine start economic détente:  some bilateral trade sanctions expire, cross ATO trade resumes. 2) By summer, low-interest rates unleash domestic investment 3) With an IMF agreement in place and war news fading, foreign investors decide that now – at the start of a 5-year, free-market government — is the time to make their move. Reader George Chopivsky writes from Washington, quoting Winston Churchill: "A pessimist sees the difficulty in every opportunity — an optimist sees the opportunity in every difficulty." Churchill declared himself an optimist: "It does not seem to be much use to be anything else." With best regards for the New Year! Jim Brooke jbrooke@ubn.news