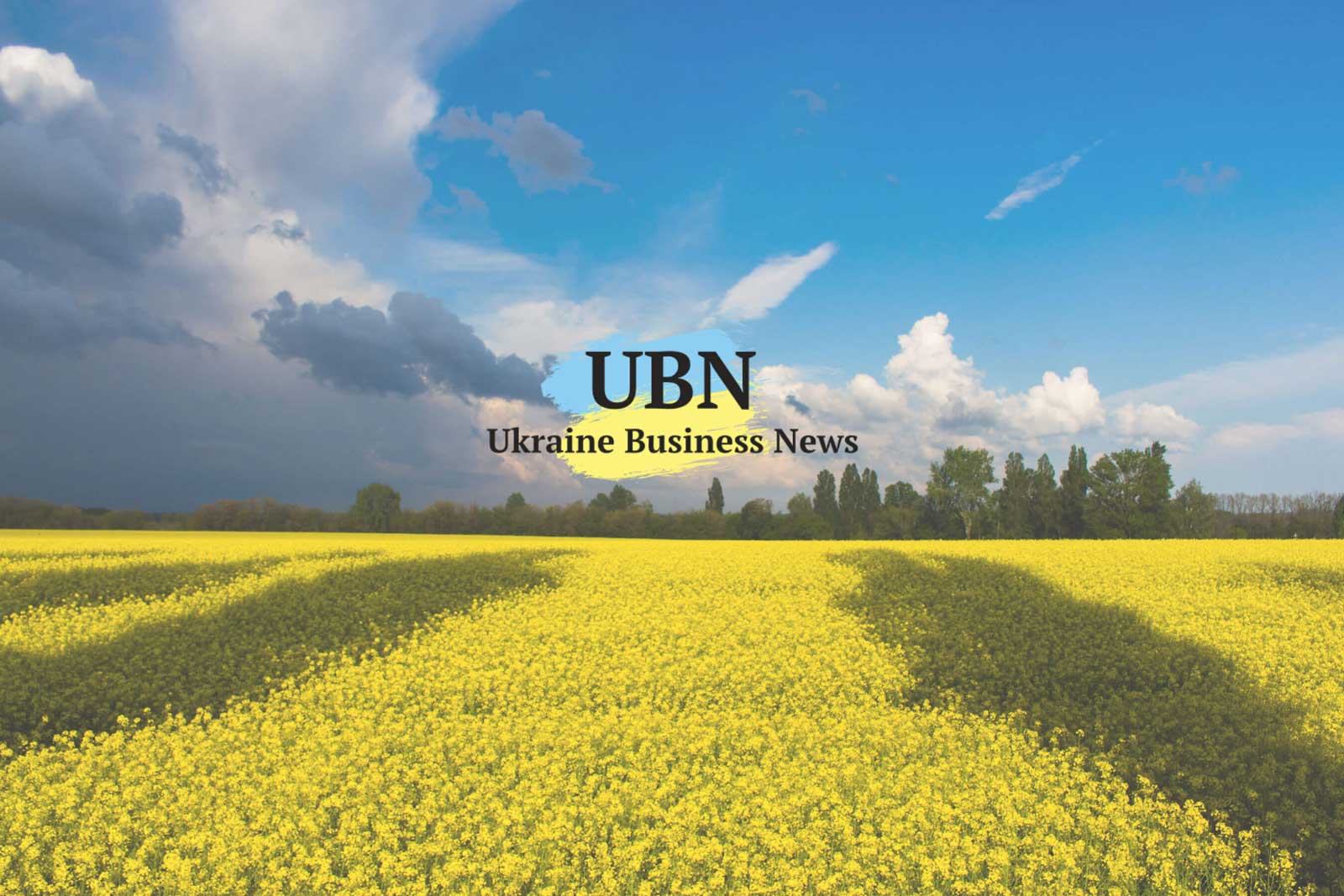 Monday, September 24
Ukraine = Unicorns…Clearstream Wants to Ease Foreign Investor Access to Ukraine Bonds…Russia Says It Can 100% Finance Nord Stream 2…Metinvest Asks UZ to Upgrade Rail Alternative to Mariupol Port… UK's Zaha Hadid Firm to Design 3 Dnipro Metro Stations
Ukraine is creating five IT 'unicorns' – companies valued at more than $1 billion, Andrey Kolodyuk
Chairman of the Ukrainian Venture Capital and Private Equity Association, told ICU's Financial Forum in Odesa. They are: GitLab, Grammarly, SoftServe, Ciklum, and Rozetka. By contrast, he said, all of Europe has created only 20 'unicorns.'
Looking ahead, Yaroslav Azhnyuk, PetCube CEO, predicted: "Ukraine will crease 100 $1billion plus companies over the next 15-20 years."  Talking to the ICU Forum, he listed the partnerships his pet camera company is forging with major pet companies in the US. He said PetCube research finds that 80% of buyers still use the system one year after purchase and that users talk to their pets an average of 50 minutes a week, more than many talk to their parents. By studying millions of hours of pet videos, behaviorists can now alert owners when their pets want to talk, whether they are anxious, and whether they are sick.
Ukraine scored second most improved, after Mexico, in a global measure of how governments publish and use open data. Ukraine jumped 25 points to score 47 points, alongside Argentina, in the Open Data Barometer of the World Web Foundation. The top scorers were Canada and Britain, with 76 points. The bottom scorers were Saudi Arabia, 25 points, and Sierra Leone, 22 points.
As part of Ukraine's decisive decentralization, local budget revenues have tripled over the last five years, to about $8 billion this year, reports Hennadiy Zubko, minister of regional development. Next year, local budgets should account for 51% of the nation's consolidated budget. Boosting local tax revenues next year, localities will get a portion of farmland lease income and a portion of subsoil mineral extraction. Ukraine's new revenue sharing structure motivates regional politicians to court business investment.
Clearstream, which operates securities settlement systems with links to over 50 national markets worldwide, sees the first quarter of 2019 as a 'window' to open foreign investor access to Ukraine's domestic government bonds, Jan Willems, a vice president of Clearstream said at the ICU Forum in Odesa. Since 2017, Clearstream, a unit of Deutsche Börse, has been negotiating with the National Bank of Ukraine to establish a link between the two entities. The goal is to simplify foreign investors' access to Ukrainian government bonds. Foreign investors will not need to go to Ukraine and open an account with the bank if they have an account with the global Clearstream depository, Interfax-Ukraine reports. They will be able to buy Ukrainian securities directly.
Russia is ready to pay for building the Nord Stream-2 gas pipeline in case the US succeeds in pressuring Western banks and companies to boycott the Russia-Germany project, Süddeutsche Zeitung reports, citing 'informed sources.' Construction has started on the pipeline, which will render the trans-Ukraine gas supply route redundant.
With Russia harassing shipping on the Sea of Azov, Ukrzaliznytsia should upgrade its rail connection from Mariupol to Mikolaiv port on the Black Sea, Oleksandr Lyubarev, finance director of Metinvest, told ICU's Forum in Odesa. So far this year, Metinvest has sent 35-40% of its product out of Mariupol by rail. The rail line goes far inland, takes three days, and is more expensive than shipping on large ships from the Azov. Metinvest is investing about $200 million in Mariupol this year, part of a 4-year, 33% percent expansion of local steel production. He said: "We are importing through Azov Sea, and exporting through the Azov Sea." Because of the low height of Russia's new Kerch bridge, he said some 50,000-ton capacity ships have adapted by cutting their radio masts, sometimes putting them on hinges.
Ukraine should review the list of state properties exempt from privatization, proposes Vladislav Rashkovan, Ukraine's Alternate Executive Director at the IMF. Speaking at ICU's Forum in Odesa, he asked: "Who said that a railway can not be privatized? Who said that the customs should be state? Who said that hospitals, kindergartens, schools, universities should be state-owned?" In January, the law "On the Privatization of State and Communal Property" listed areas that are not to be privatized – largely defense, hospitals, mineral deposits, forests, and nuclear power plants.
British architectural firm Zaha Hadid Architects signed a contract Friday to design three stations for the Dnipro subway, Borys Filatov, Dnipro's mayor, reports on Facebook. Limak Holding A.S., the Turkish company that also is building Istanbul's new airport, is building the Dnipro stations under a 2016 EUR224 million contract. Funding is provided largely by the EBRD and the European Investment Bank. Due for completion in three years, the new stations will expand the length of the single line subway by two thirds, to 11.8km.
Kyiv's UNIT.City technopark essentially doubles, to 47 hectares, with a City Council vote to lease 22 hectares for a 170,000 square meter housing project for tech workers. The site is on Sim'i Khokhlovykh Street, 8, adjacent to the technopark, and midway between the Dorohozhychi and Lukianivska stations on the Green Line. A project of developer Vasily Khmelnitsky, UNIT.City is to house 300 companies and R & D laboratories on 25 hectares by 2025.
Ukraine proposes raising excise taxes on cigarettes by 31% starting Jan. 1, three months before the presidential election. With almost one quarter of Ukrainian adults smoking, the bill may encounter opposition. The tax hike would raise the final price of a pack of cigarettes by 19% to about $1.28. Under EU integration obligations, Ukraine is to nearly quadruple cigarette excise taxes by 2025.
Uruguay and Ukraine have agreed to visa free, 90-date travel for citizens of each country. As a result of work by Ukraine's foreign ministry, most of South America is now visa free for Ukrainians. Argentina, Brazil, Chile, Ecuador, Peru, Paraguay and Uruguay are now visa-free. Bolivia issues visas on arrival at La Paz airport.
A passport-free, national ID card travel regime Georgia and Ukraine is to be signed this week by officials of both countries visiting New York for the UN General Assembly meeting. Both countries have had a visa-free regime since 1999. Adoption last year of a national ID card travel regime between Turkey and Ukraine lead to an upsurge of cross-Black Sea tourism.
Exploiting blockchain for cybersecurity will be a theme of an international forum, HackIT 4.0, which will be held in Kyiv's Parkovy Center from Oct. 8-11. The forum will bring together information security experts, blockchain entrepreneurs, and white hat hackers. The organizing company Hacken writes: "We recommend you to visit the event in order to protect business from cyber attacks." The Oct. 10-11 cybersecurity conference will feature 30 speakers from Ukraine, the United States, France, Britain, Canada, China, Turkey, and Romania. More information and tickets at hackit.ua.
For comments and story tips, Brooke is reachable at: jbrooke@ubn.news