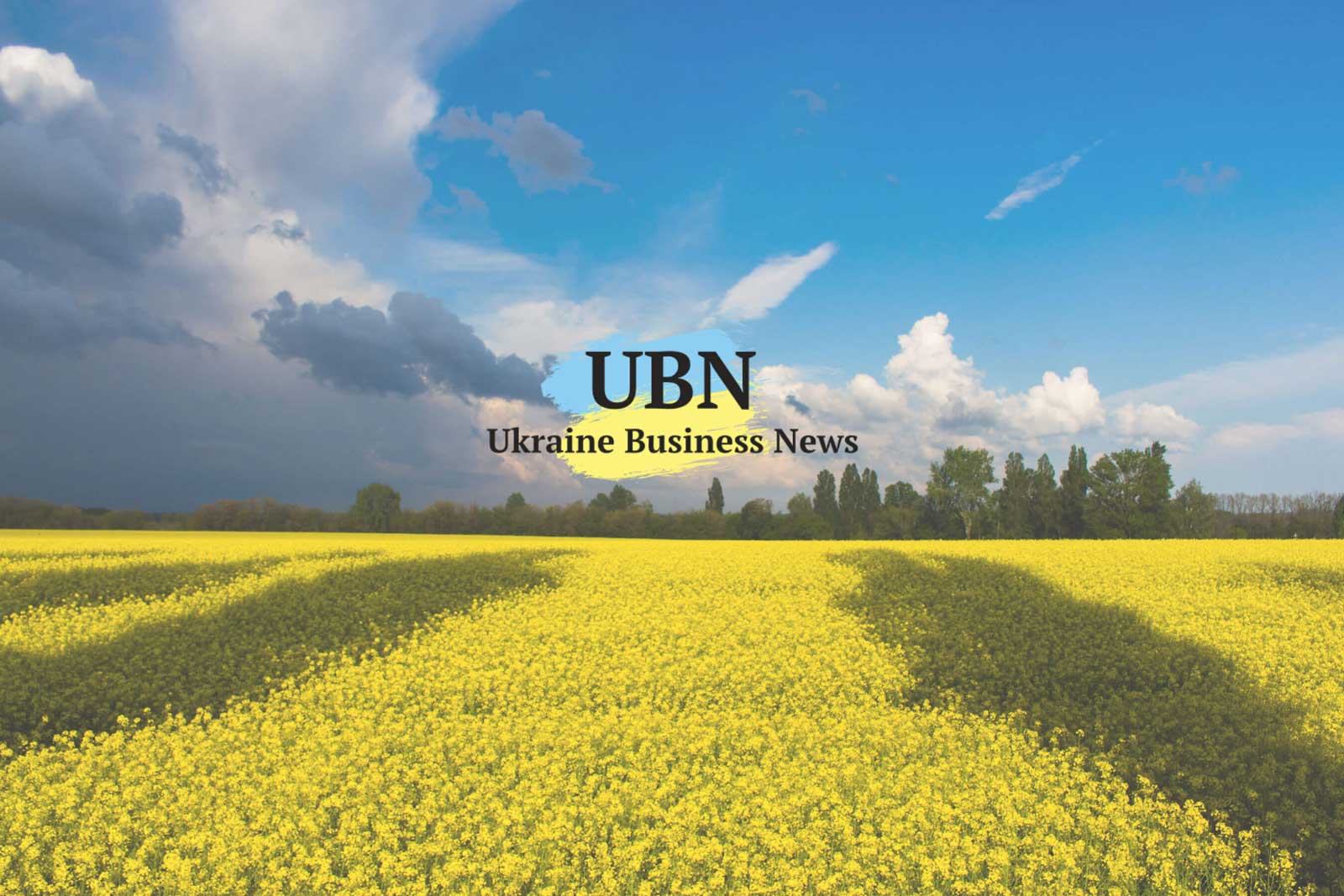 Monday, September 10
PM Proposes Private Locomotives on UZ Tracks…Construction Costs Rise at Twice the Inflation Rate…Metal Exports up 28% in Dollars…First Time Sales of Used Imported Cars Almost Double…Flydubai and Austrian Add More Ukraine Flights Next Month
After allowing private companies to buy freight rail cars, the government wants to deregulate locomotives, Prime Minister Groysman told the Rada on Friday. He called for: "a deregulation similar to what we did on wagons, to make over the fleet and to give the opportunity to launch private traction for transportation." Although private train services use national rail networks in other Eastern European countries, Ukrzaliznytsia has warned this would lead to chaos in Ukraine with the nation's mix of freight and passenger trains on many single line tracks. Also clouding this proposal, it is unclear who will be President and Prime Minister one year from now.
Warming temperatures, erratic rainfall and collapse of Soviet-era irrigation systems are pushing farmers to gradually reduce vegetable cultivation in southern Ukraine and to increase it in central Ukraine, Petro Lakhay, analyst for the Ukrainian Agribusiness Club, tells AgroPortal news site. His figures show a 5% drop in acreage devoted to vegetables in southern Ukraine this year, and 2% increase in central Ukraine. For example, he noted, in Mykolayiv region this year, there have been cuts in the area planted with cabbage, cucumbers and cornichons, tomatoes, onions, carrots and beets.
Through July, Ukraine's exports to Russia increased 21%, to $3.2 billion, year over year, according to Russia's Federal Customs Service. Over the same seven months, Russia's exports to Ukraine increased by 26% yoy, to $5.1 billion.
Ukraine's exports to Poland jumped by 30.5% through June yoy, to $1.7 billion, Radio Poland reports. Ukraine's top selling segments were: ferrous metals – 15%; and electric machines – 12.5%. Last year, bilateral trade was $6 billion, with Ukraine recording a deficit of $700 million.
Behind the national slowdown in building, construction work is 24% more expensive in hryvnia, through July, compared to the first seven months of last year, reports the State Statistics Service. Last year, construction prices rose by 13.4%, pacing the general inflation rate. This year's general inflation rate is expected to be 10%.
Prime Minister Groysman hailed the new industrial park in Vinnytsia, his home town, citing UBC Group's new refrigerator plant on Friday as an example for the nation. Employing 250 workers, the 'GreenCool' refrigerator plant is to employ 750 by the end of this year. With good road and rail connections to the EU, UBC plans to export much of its production west.
Ukraine's path to gas independence is to encourage private investment and to break up the monopoly of Naftogaz, the state company that produces 75% of the nation's gas, Ukrainian businessman Pavlo Fuks writes on Telegram. Through August, private company gas production is up 8.7% yoy, while Naftogaz production is up 2.6%. Fuks praised the government's steps to place geological seismic data online and to hold transparent, ProZorro-style electronic auctions for gas fields. If deregulation continues, he says, Ukraine can double gas production. He writes: "If there is a political decision to de-monopolize the market, we will get fast growth."
Ukrnafta, the state-controlled energy producer, plans to carry out at least 18 hydraulic fracking operations this year, the company reports. During the first half of this year, Ukrnafta conducted half of these operations, all in Western Ukraine. After moving its equipment east, Ukrnafta will now 'frack' in Sumy, Eastern Ukraine.
With the IMF team from Washington in Kyiv, many analysts believe that compromise formulas were worked out in advance for raising household gas prices and keeping the budget deficit to 2.5% of GDP for the year. Timothy Ash writes from London: "One assumes some deal has been done around gas prices, and fiscal adjustment for 2018. Given the many prior false dawns around this particular review, I cannot imagine the IMF team would have wanted to waste time in Kyiv, only to come back disappointed." Ash estimates that $1.9 billion in disbursements [are] linked to this particular review."
Through August, Ukraine's metal companies earned 28% more in hard currency for their exports, compared to the same period last year. Earning $7 billion dollars, metals accounted for 23% of exports for the period, the State Fiscal Service reports. At this level, Ukraine's top four exports are: food products, metals, migrant labor, and IT services.
Through August, first time sales of used imported cars almost doubled yoy, to 61,900 cars, reports Ukrautoprom, the industry trade association. With sales up 86%, this segment now accounts for 63% of all first time sales.
The EU joins the US in calling on Russia to restore freedom of navigation to the Sea of Azov, a binational sea. The EU delegation in in Ukraine stated Friday: "In the past months, Russia has increasingly and deliberately hindered and delayed the passage of vessels, including those from EU Member States, transiting through the Kerch Strait to and from Ukraine's ports in the Sea of Azov. We expect Russia to ensure unhindered access to Ukrainian ports in the Sea of Azov."
In another step to revive shipbuilding, Kherson Shipyard has started a $1 million contract to convert a cargo ship into a Volgo-Don Max ship. The rebuilding will increase the river-sea vessel's tonnage by 50%, to 6,000 tons, reports the Smart Maritime Group.
To revive Ukrainian shipping on the Danube, a Romanian company has started to dredge 200,000 cubic meters of sediment by February from Ukraine's two largest Danube ports, Izmail and Reni. Before Danube-based Complex Delta SRL started dredging, cargo turnover increased through July yoy – up 16% at Izmail, and up 44% at Reni. The information comes from Raivis Veckagans, head of Ukraine's Sea Ports Authority.
Next spring the internet portal, 'Single Window for International Trade,' is to start working, according to the State Fiscal Service. By digitizing the import process and eliminating paper, the Fiscal Service hopes to cut the opportunities for bribes.
Flydubai doubles its flights to Kyiv on Oct. 2 and moves its Ukraine base to Kyiv Boryspil on Oct. 28. Flydubai, which also flies to Odesa, uses a Boeing 737 MAX 8 on its Ukraine flights, operated in codeshare partnership with Emirates.
Austrian Airlines increases its Vienna-Kyiv Boryspil flights to twice a day, starting in late October. Flying to Dnipro, Kyiv, Lviv and Odesa, Austrian increases its weekly Ukraine flights to almost 30 this winter, reports Vienna's Der Standard newspaper.
Through August, Kharkiv airport's passenger traffic is up 21%, to 440,200 people. The most popular destinations are Kyiv, Istanbul, Warsaw, Tel Aviv, Dortmund, and Katowice, Poland.
For comments and story tips, Brooke is reachable at: jbrooke@ubn.news