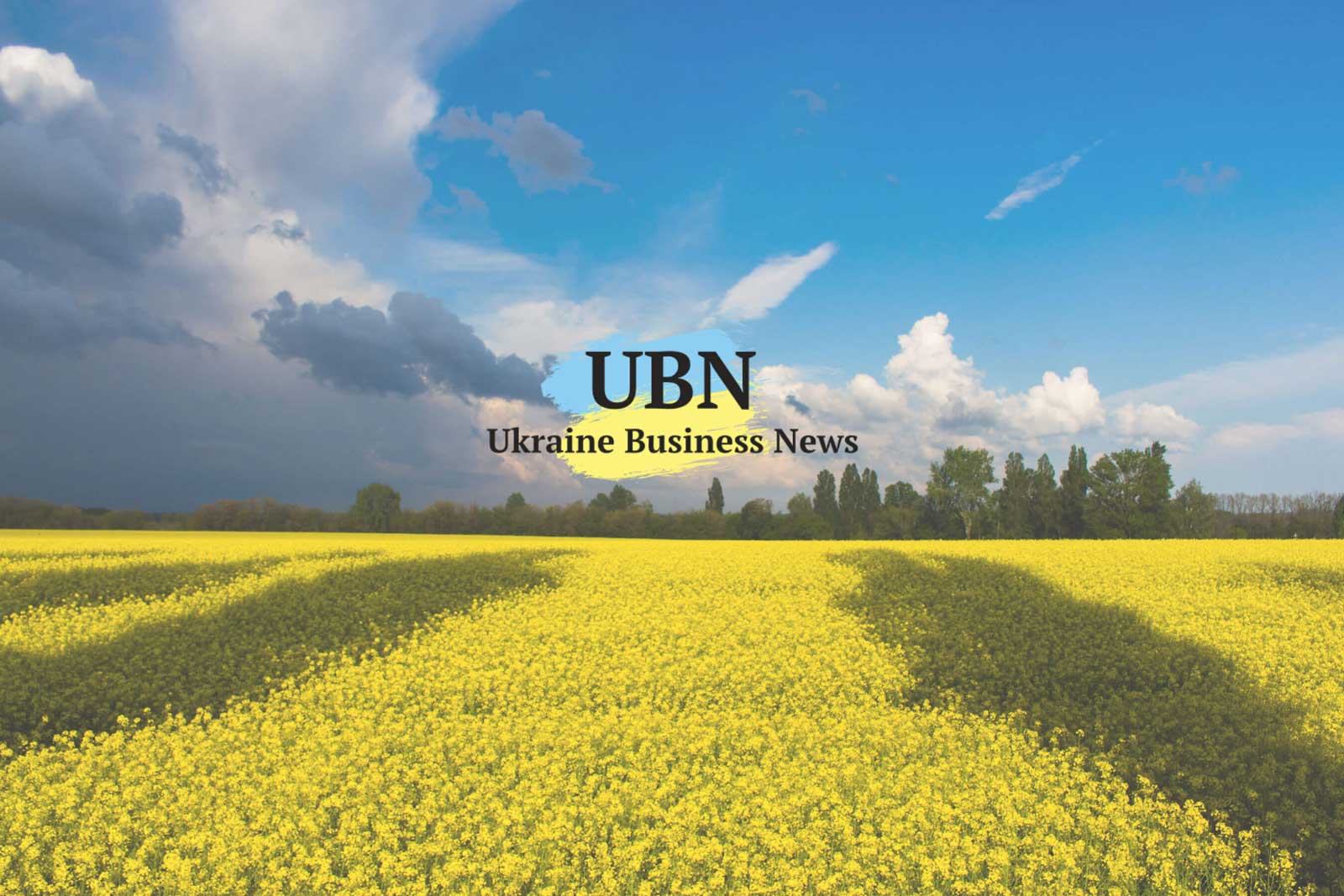 Monday, October 8
Chinese Break Ground on Europe's Second Largest Solar Plant – in Dnipropetrovsk…Chernobyl Produces Electricity Again – from Solar…Canadians Plan Massive Solar Farm in Luhansk…Ukraine's First Bridge over Danube would cut Two Hours off Drive from Odesa to Turkey.
China Machinery Engineering Corporation and DTEK, Ukraine's largest private energy company, broke ground Thursday on a 200 MW, $265 million solar farm near Nikopol, Dnipropetrovsk region. Speaking to Xinhua at the 400-hectare site, Maksym Timchenko, chairman of the DTEK, said: "This would be the largest solar power station not only in Ukraine, but also at the European scale." When completed, six months from now, the Nikopol plant would be Europe's second largest, after France's Cestas 300 MW solar station. Financed by DTEK and by China Machinery, the plant will use equipment from three Chinese companies — Seraphim Solar System and Trina Solar will provide 750,000 solar panels, and Shenzhen Kstar Science and Technology will supply 80 inverter stations.
A German-Ukrainian joint venture is producing solar power from Chernobyl for the first time since the last Soviet-designed nuclear reactor closed there in 2000. The solar array produces only 1 MW of electricity, but plans call for expanding to 100 MW. "It's not just another solar power plant," Evhen Variagin, CEO of Solar Chernobyl LLC, told reporters Friday. "It's really hard to underestimate the symbolism of this particular project." Solar Chernobyl is a joint venture of Kyiv-based Rodina Energy Group and Hamburg-based Enerparc AG. For now, 3,800 panels produce electricity for 2,000 houses and apartment in northern Kyiv region.
Canada's DAI Inc. plans to build a 150 MW, US$180 million solar farm in Rubizhne, 15 km north of Severodonetsk, administrative center of government-controlled Luhansk region. Hennadiy Ivanenko, first deputy head of administration, said after a site visit by DAI experts: "The solar power plant will be able to provide 150 MW, which are critical for the energy security of our region." Canadian Commercial Corporation, Canada's trade support corporation, backs what would be the first Ukraine project for DAI, an Ottawa-based renewable energy company.
Romania and Ukraine want to build a 1-kilometer, $280 million bridge over the Danube, a structure that would cut two hours off the drive from Odesa to Turkey. The bridge from Orlivka, Ukraine to Isaccea, Romania would be part of the European E87 highway, a road that largely parallels the Black Sea coast. On Friday, President Poroshenko and Bulgarian Prime Minister Boyko Borisov inspected repairs on the Odesa-Reni stretch of this road. With upgrades on this 320 km highway nearly complete, "the freight traffic on it has increased significantly, and the [Orlivka] bridge will increase it tenfold," Oleg Varivoda, Odesa region director of highways, told reporters.
To further integrate northern Moldova with central Ukraine's Vinnytsia region, Moldova seeks to allow cars to cross at the Unguri-Bronnytsia checkpoint and to replace a ferry with a bridge across the Dnister river at Cosauti-Yampil, Tudor Ulianovschi, Moldova's Foreign Affairs and European Integration minister, tells reporters in Kyiv. The projects have the support of Prime Minister Groysman, former mayor of Vinnytsia city, his political base. In Chisinau on Friday, Groysman told reporters that in the first half of 2018, bilateral trade was up 40% yoy, topping $500 million. Pavel Filip, Moldova's Prime Minister visits Kyiv in November.
To boost Ukraine's electricity exports to Slovakia, the power transmission companies of both countries have agreed to build a new 400 kV power line, replacing a line erected in 1963. The cross-border, overhead line will connect existing 400 kV substations in Mukachevo, Zakarpattia,  and Velke Kapusany, Slovakia, Ukrenergo says of the link with Slovakia's SEPS.
As Nord Stream-2 work accelerates, a second, pipe laying ship, the Audacia, has joined the Castoro Dieci in laying pipe in a first 38 km north from Germany's Baltic coast. Nord Stream AG 2, the project operator, reports that work in German waters will be completed by the end of this year. Gazprom says it plans to ship gas through the new pipeline on Jan. 1, 2020.
ChemChina's Syngenta, one of the world's largest producers of seeds and seed protection agents, has opened a Digital Innovation Lab in Kyiv, its sixth laboratory worldwide. The other laboratories are in Britain, China, India, Singapore, and the US. The Ukraine laboratory will offer "a full cycle of developing solutions – from research and modeling of test samples of digital products to creating working versions ready for launch with real users," Benjamin Ninio, Syngenta's digital technologies head, said Friday at the laboratory opening in Kyiv's Unit.city techno park.
Ukraine's role in feeding Asia is underscored by the nation's food export statistics through August. Of the $11.5 billion in exports, 44% went to Asia. Globally, India was the top buyer of Ukrainian food — $1.3 billion. China was in second place, with $700 million, according to the Agricultural Policy and Food Ministry.
Cows could soon be placed on Ukraine's Red List of endangered species warns Galina Kovtok, CEO for UkrLandFarming. From 27 million cows in Ukraine in 1980, there are now 2 million, according to the State Statistics Service. The problem, Kovok, says is the long payback period, at least two years, until slaughter for beef. Costs of animal husbandry are up 17% so far this year, reports the Statistics Service. With the national herd shrinking, domestic beef prices are up 30% this year, according to ProConsulting.
Agro managers demand subsidies higher the current $100 a head per year, but the core problem may be that Ukraine is a nation of farmers, not ranchers. ProConsulting sees markets for competent managers: "On the foreign market, in particular, in the countries of the Middle East and North Africa, Ukrainian producers have several advantages: feed for cattle in Ukraine is relatively cheap, and delivering finished products is closer than from the main exporting countries – Brazil, India, Australia."
Spain's Glovo moped delivery service has chosen Ukraine to be its fifth European market. On Thursday, the company launched service in Kyiv, guaranteeing delivery of food, groceries, and pharmaceuticals within one hour. Couriers, known as 'Glovers' respond to messages through the Glovo app, charging a minimum of 30 UAH per delivery.
McDonald's has opened its first gas station restaurant in Ukraine, at the KLO station on the ring road, in Kyiv's western suburb of Sofiivska Borshchahivka. With 175 seats, the McDonald's will have a summer terrace of 170 additional seats. It will be largely powered by 100 rooftop solar panels, says Grzegorz Chmielarski. managing director of McDonald's Ukraine. McDonald's Ukraine employs 7,500 people and serves about 350,000 meals a day.
Cigarette sales are down 11-12% through June, year over year, Interfax-Ukraine reports, citing Paul Holloway, general manager of Japan Tobacco International Ukraine. Starting Jan. 1, a 20% tax hike is expected to further depress sales. With many cigarette brands selling for only $1 a pack, Ukraine is the top source of smuggled cigarettes into the EU, according to a KPMG survey. Last year, 4.8 billion cigarettes were smuggled from Ukraine into the EU, accounting for almost 11% of the total volume.
For comments and story tips, Brooke is reachable at: jbrooke@ubn.news